Low-GWP alternatives in commercial refrigeration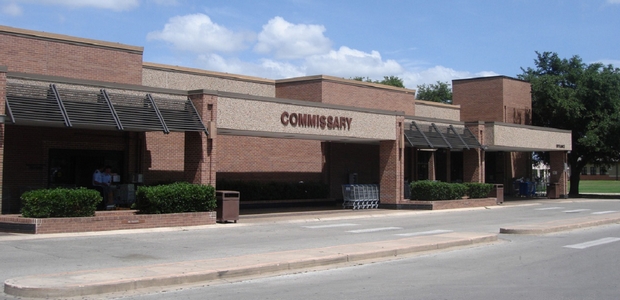 The Defense Commissary Agency (DeCA) currently operates a 117,000-square foot commissary in San Antonio, Texas. The store is located in the community service area of the Lackland Air Force Base and is surrounded by other retail stores, banks, schools, and housing. The previous refrigeration system, which contained more than 7,000 pounds of R-404A — a greenhouse gas refrigerant blend with a global warming potential (GWP) of 3,922 — was over 13 years old and was ready for retirement. With help from Hillphoenix and CTA Architect Engineers, DeCA replaced the old refrigeration system with an ammonia (NH3)/carbon dioxide (CO2) cascade system, which uses a refrigerant with a negligible GWP. The store remodel, which is being implemented by Summit Construction, began in January 2014 and was expected to be completed by August 2015, during which time the store has remained open to the public.
The installation of the refrigeration system was completed in December 2014. As part of the remodel, all cases, piping, controls, and the HVAC system are also being replaced.
DeCA chose to adopt a NH3/CO2 cascade system for two main reasons: (1) to control future capital and operating costs, and (2) to meet the energy and sustainability goals the U.S. Government has established for all public buildings.
Prior to their decision, DeCA reviewed the possible refrigeration systems that could be used to meet their goals. DeCA wanted to use a refrigerant with low or no GWP to eliminate climate risk and address the regulatory uncertainty around climate policies, which could impose future penalties on the use or emissions of high-GWP refrigerants or even force a refrigerant conversion. DeCA also wanted to adopt a system that is more energy efficient than standard industry rack systems that typically use R-404A refrigerant, and eliminate safety concerns. They also aimed to adopt equipment that can be easily serviced and wanted to keep costs reasonable.

Here You can to download the full article