Carrier expands its range of CO2 refrigeration units with HeatCO2OL heat pumps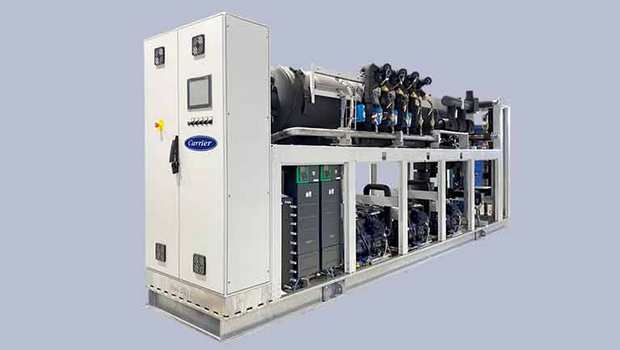 Carrier Commercial Refrigeration has expanded its line of CO2 refrigeration units by introducing HeatCO2OL heat pumps:
These pumps are capable of producing hot water up to 90°C, which can serve as an alternative to traditional boilers.
They are also designed to provide sustainable cooling, replacing existing chillers.
The compact design of HeatCO2OL units, starting from 1,000mm wide, can help save space in plant rooms.
The system can manage three different temperature grades at the same time and can deliver a heating capacity ranging from 40kW to 8MW by connecting units in parallel.
HeatCO2OL is compatible with low water inlet temperature down to 15ºC and high temperature lift up to 70ºC, offering three different heating temperature levels and one cooling level.
Here You can read the article in Russian