U.S. states, cities pledge support for Paris Accord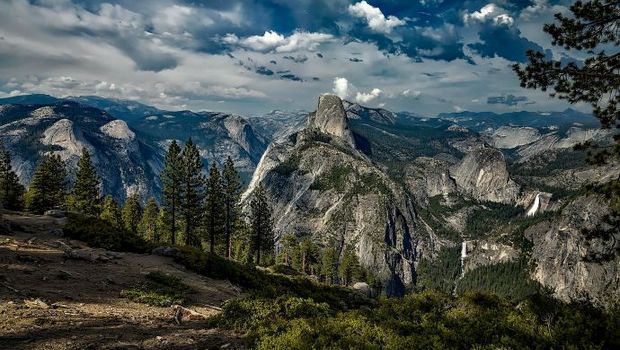 At the United Nations Framework Convention on Climate Change (UNFCC) talks in Bonn, Germany on Saturday (11 November), U.S. state, city and business leaders said on Saturday that they would continue to back the Paris Agreement on climate change despite President Donald Trump's decision to withdraw the United States from the accord.
California Governor Jerry Brown and former New York City Mayor Michael Bloomberg lead the group, named 'America's Pledge'. They made the announcement on presenting a report addressing "the scope and scale of non-federal climate action" in the United States.
At least 20 U.S. states, 50 major cities and over 1,000 business and universities are currently supporting the Paris Agreement. According to the America's Pledge report, this group accounts for more than half the country's economy ($10.1 trillion or 54% of U.S. GDP in 2016).
"The group of American cities, states, and businesses who remain committed to the Paris Agreement represents a bigger economy than any nation outside the U.S. and China," said Bloomberg.
"In Paris, the U.S. pledged to measure and report our progress reducing emissions alongside every other nation. Through America's Pledge, we're doing just that, and we're going to continue to uphold our end of the deal, with or without Washington."
California bags climate award
Separately, California's efforts to reduce air pollution and greenhouse gases that contribute to climate change have been recognised with a Climate & Clean Air Award from the Climate & Clean Air Coalition.
California has signed comprehensive, ambitious targets for reducing short-lived climate pollutant emissions into state law, and has developed a detailed plan to meet these targets. Targeted levels for 2030 emissions, compared to 2013 levels, include: 50% reduction in black carbon emissions, 40% reduction in methane emissions, and 40% reduction in HFC emissions.
Nonetheless, Governor Brown concedes that federal support will be required if the United States is to meet all of the Paris commitments.
"We need to do more," said Brown. "We have to get off oil and gas. But we've got to get off coal first. Unfortunately in politics we don't have a magic wand."
The announcement in Bonn last Tuesday that Syria would join the Paris Agreement leaves the United States as the only country outside of the accord.