US bill could ensure Kigali ratification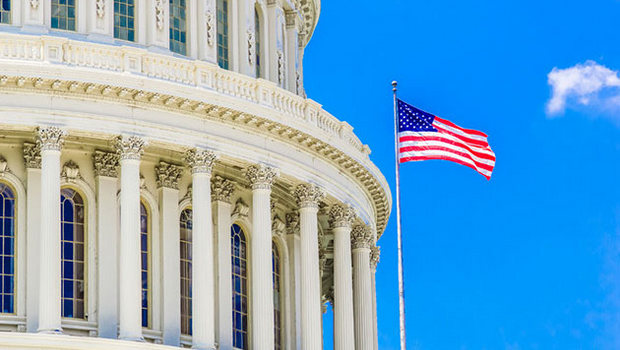 A new bill introduced by a bipartisan group of US senators could pave the way for the US adoption off the Kigali amendment to phase down HFC refrigerants.
On Friday, Republican Senator John Kennedy of Louisiana and Democrat Tom Carper of Delaware introduced the American Innovation and Manufacturing Act (AIM), explaining that it would "provide much-needed certainty for businesses in Louisiana and other states on the worldwide transition towards next generation coolants".
The legislation, they say, will ensure that the EPA has the authority to ensure a smooth phase down of the manufacturing of HFCs in order to support the next generation technologies.
"On the surface, this bill seems more complicated than high school chemistry, but really it's pretty simple. It's about jobs. And it's about protecting the investment by Louisiana companies in new technologies and protecting Louisiana jobs," said Senator Kennedy. "This bill gives a $206bn US industry the clarity it needs to invest, transition and protect American jobs. It's not often that Democrats, Republicans, industry and environmental groups come together to agree on anything, but we are all in agreement on this one."
In particular it refers to two plants – the Honeywell refrigerant plant in Geismar and Mexichem Fluor's facility in St Gabriel, Louisiana.
The bill was also supported by Republican Senators Bill Cassidy of Louisiana and Susan Collins of Maine, and Democrats Chris Coons of Delaware and Jeff Merkley or Oregon.
Support
There have been previous indications that the USA would ratify the Kigali agreement but earlier this month one of the government's top aides warned that the Trump administration would need concrete evidence of how the Kigali Amendment would benefit US companies and its effect on US jobs. This bill looks set to answer those questions.
"Our bipartisan AIM Act continues support for American development and manufacturing of next-generation HFC alternatives, while also protecting our environment and helping the US meet its obligations under the amended Montreal Protocol – a true win-win," said Senator Carper.
"After more than a decade of work to support domestic manufacturing of HFC-alternative products, our efforts are clearly paying off with American companies leading the world in this growing industry. While we've been creating jobs right here at home, we've also been helping our country, and the world, phase down HFC products and limit their contribution to human-caused climate change. As other nations start making similar investments, now is not the time to pull on the reins and stymie the economic growth being created by American ingenuity."
The Air-Conditioning, Heating, and Refrigeration Institute (AHRI) said it strongly supported the move. AHRI president and CEO Stephen Yurek said: "Enhancing US technological leadership and supporting US industry and the jobs it creates and sustains are key components of our support for the Kigali Amendment, and this bill will create a certain pathway for implementation of Kigali if, as we hope, it is submitted to and ratified by the Senate."
Rajeev Gautam, Honeywell Performance Materials and Technologies president and CEO, commended the senators for their leadership. "Decisive action at the federal level is critical to supporting economic growth and job creation at home and the success of exporting US innovation abroad," he said.
David Doniger, senior strategic director for the Natural Resources Defense Council (NRDC), said: "Because other nations are already forging ahead on the HFC phase-down, it is important for the United States to maintain its leadership in the development of climate-friendlier alternatives and for American industry to seize the global economic opportunity in the market for alternative chemicals and products."