UNIDO, Russia invest in climate-friendly HVAC&R training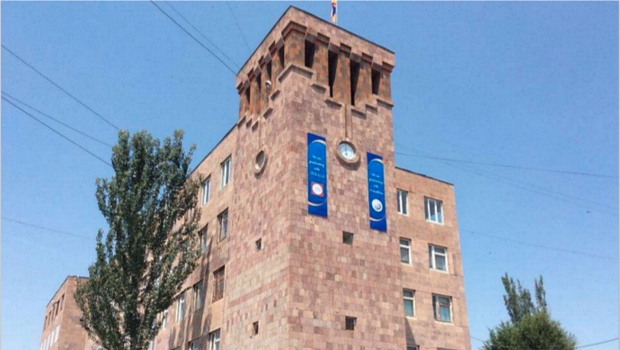 The United Nations Industrial Development Organization (UNIDO) and the Russian Federation have opened a training centre in mountainous Armenia.
The United Nations Industrial Development Organization (UNIDO) has opened a HVAC&R training centre in Armenia. Funded by the Ministry of Natural Resources and Ecology of the Russian Federation, the centre aims to help European countries in the Caucasus region bypass high-GWP refrigerants and go straight to low-GWP alternatives like natural refrigerants.
The aim is to create a centre of excellence for training technical and engineering personnel in the safe handling of low-GWP refrigerants.
The facility will also serve as a demonstration centre and knowledge base on "alternative (natural) refrigerants", according to UNIDO.
The main objective of the project is to promote the widespread adoption of low-GWP refrigerants in Eastern European countries, improve servicing of refrigeration and HVAC equipment, and reduce emissions of fluorinated gases.
Those expected to benefit include; technicians, institutions, national and regional standards bodies, the foam sector, commercial training institutions and business professionals. The centre began operations in January 2017.
Natural refrigerant training all the rage in Germany
Elsewhere, Cool Training 2017 – a new course hosted by German government-backed GIZ and the Bundesfachschule Kälte Klima Technik (BFS), an international vocational training centre based in Maintal, Germany – will take place from 27 March- 7 April and will primarily focus on refrigerant safety.
The two-week Cool Training course deals with the safe application of natural refrigerants propane, CO2 and ammonia, and comprises 30% theoretical and 70% practical work.
If you are interested in registering, you can apply at cool.training@giz.de. Applicants must also include a CV. Participants must have extensive experience in the RAC field and willingness to acquire new knowledge. The training requires participants to be physically fit and able to work in English.
The two-week training package costs 3200 EUR and includes the following: course fee, training materials, protective clothing, safety equipment, airport pick up, hotel accommodation (with breakfast), and lunch on training days (i.e. weekdays).
Not included in this package are the following: international flights, per diem allowance, and insurance.
Applicants may be eligible for a grant through the HPMP (HCFC Phase-out Management Plan) in selected countries.