UN Experts Place Human Rights at the Center of Paris Agreement Implementation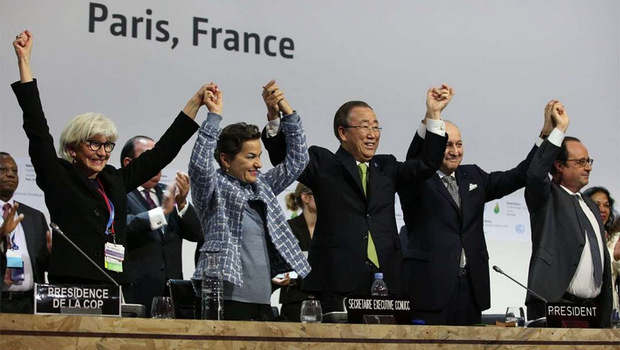 On November 3, 2017 a group of UN experts has urged placing human rights at the center of efforts directed at implementation of the Paris Agreement on climate change, said the Office of the UN High Commissioner for Human Rights (OHCHR). The call came immediately before the 2017 UN Climate Change Conference opened in Bonn, Germany.
The UN experts also called for the Paris Agreement implementation guidelines to "focus heavily" on sustainable development. They stressed that issues such as climate finance, adaptation, resilience, reporting and creating an enabling environment for sustainable development must include a human rights dimension. They emphasized the relationship between climate change and human rights challenges, highlighting climate change impacts on people's homes and livelihoods, as well as their rights to health, housing, food, water and sanitation, development and others. The experts also stressed inter-generational equity and the gender dimension of climate change.
The experts called for the implementation guidelines to respect the human rights principles of transparency, accountability, inclusiveness, meaningful and informed public participation, access to justice, and equality and non-discrimination. Implementation of the Paris Agreement should also complement other global processes, such as the Global Compact for Migration, the Global Compact for Refugees and the 2030 Agenda for Sustainable Development, they said.
The UN experts are part of the Special Procedures of the Human Rights Council, the largest body of independent experts in the UN Human Rights system. Special Procedures' experts work on a voluntary basis, serve in their individual capacity and are independent from any government or organization.
The group of experts includes: John Knox, Special Rapporteur on the issue of human rights obligations relating to the enjoyment of a safe, clean, healthy and sustainable environment; Leilani Farha, Special Rapporteur on the right to adequate housing; Obiora Okafor, Independent Expert on human rights and international solidarity; Felipe Gonzalez Morales, Special Rapporteur on the human rights of migrants; and Saad Alfarargi, Special Rapporteur on the right to development.