Turning the heat on refrigerant reclaim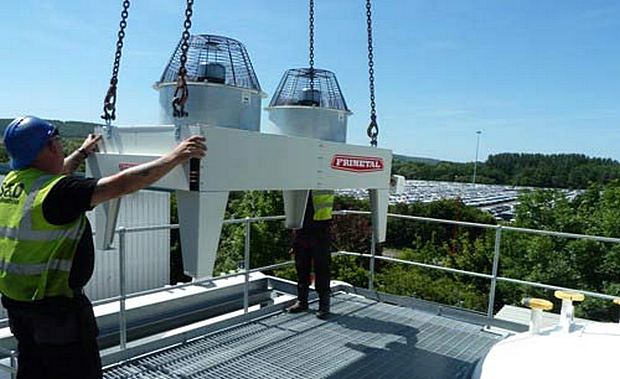 Despite the scorching heat wave, construction of A-Gas' latest waste refrigerant distillation plant at Portbury is progressing well.
Last weekend, the final major components including the reboiler, condenser and compressor unit were lifted into place.
The new refrigerant separator, which is scheduled to come on stream in August, forms part of A-Gas' strategy to increase refrigerant reclamation capacity in the UK. This plant will increase A-Gas' ability to separate and reclaim mixed refrigerant waste which would otherwise be incinerated and therefore lost from the supply chain. Increased volumes of reclaimed refrigerants will support the HVAC industry during the HFC phase down under the European F-gas regulations.
Describing the latest installation, project manager Jimmy Holmes said: "The weather over the weekend was a little uncomfortable due to the heat wave, but certainly better than doing it in the rain. The construction team worked seamlessly to get all the components into place safely. With the major structural phase now complete, the installation now moves on to wiring and instrumentation and we are on track for commissioning of the plant in August."