Thermal energy storage improves efficiency at warehouse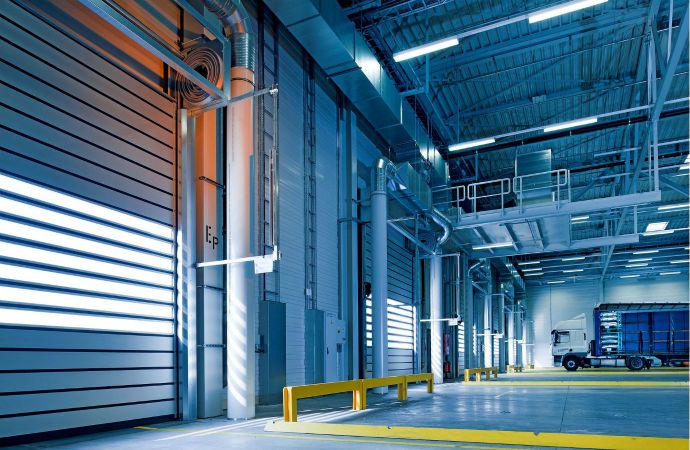 Viking Cold Solutions, a Houston, Texas-based thermal energy storage (TES) systems manufacturer, reported in a study last week that it was able to reduce both peak energy consumption and peak demand at a California frozen food distribution center by installing one of its systems in the facility's 93,000-sq-ft low-temperature freezer.
The distribution center, operated by Dreisbach Enterprise, Richmond, Calif., employs a central ammonia refrigeration system for both low- and medium-temperature storage rooms.
The study was based on comparison – during a three-week period one year apart – of the kWh consumed before the installation of the TES to the kWh consumed after the installation.
The TES provided a 43% decrease in peak period consumption and a 29% decrease in peak demand while improving overall temperature stability by 50% in the low-temperature warehouse, the study said.
Peak period consumption and peak demand for electricity – supplied by Pacific Gas and Electric – make up "nearly 50% of annual energy costs at the Dreisbach facility," according to Viking Cold Solutions.
"This study demonstrates that cold storage operators can safely reduce energy costs and utilities can significantly lower demand on the electrical grid during peak periods to defer costly infrastructure investments," said Collin Coker, VP of sales & marketing at Viking Cold Solutions, in a press release.
The TES reduces the energy consumption and peak demand by running the refrigeration equipment at full-load during off peak-hours (when ambient temperatures are lower), yielding maximum mechanical and condensing efficiency as well as lower energy costs.
"As ambient temperatures increase during peak hours of the day and the heat rejection of the condenser is less efficient, the control algorithms reduce or stage the run time of the refrigeration system and allow the fully charged TES modules to absorb the heat infiltration and maintain temperature stability inside the freezer," Viking Cold Solutions explained in the study.
In the press release, Viking Cold reveals it is in discussion with Dreisbach Enterprises to deploy additional TES systems in Dreisbach's other cold storage facilities.