Star role in curling success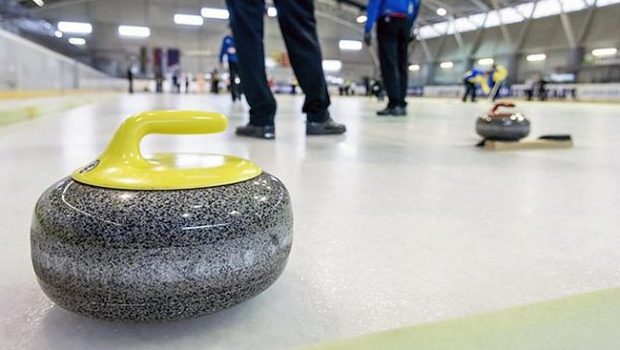 Star Refrigeration's expertise in helping to create the ideal playing surface for Scotland's recently opened National Curling Academy has been called on again for a planned £1.1m refurbishment of Edinburgh's Murrayfield curling rink.
The state-of-the-art National Curling Academy in Stirling, completed last year, was the centre of preparations for medallists Aileen Neilson and Eve Muirhead ahead of their departure as members of GB's wheelchair curling team for the 2018 Winter Olympics and Paralympics in PyeongChang.
Star Refrigeration, an expert in providing ice rinks and indoor ski slopes, had a part in constructing the brand new curling rink as well as the ice rink at Braehead Arena, where bronze medallist Aileen Neilson trained for the Sochi 2014 games. In 2016, Star was involved in an upgrade of East Kilbride Ice Rink where an R22 system was replaced with an Azanechiller 2.0 low-charge ammonia chiller. The system at the National Curling Academy, installed last year, also comprised an air-cooled Azanechiller 2.0 package.
Now the company has been called upon for an upgrade of the Murrayfield curling rink. The first phase of the upgrade will see Star Refrigeration remove the existing surface which dates back to 1981 and replace it with a £750,000 state-of-the-art concrete floor, which includes an underfloor heater mat with enhanced insulation. The work also includes replacing all interconnecting pipework to the existing hire chiller.
The environmentally-friendly solution will dramatically cut the amount of water required to be frozen to produce a surface for curling, from an estimated 125,000 litres down to less than 25,000 litres, and energy consumption is expected to be cut by up to 20% per year.