Spanish industry to meet local NatRef demand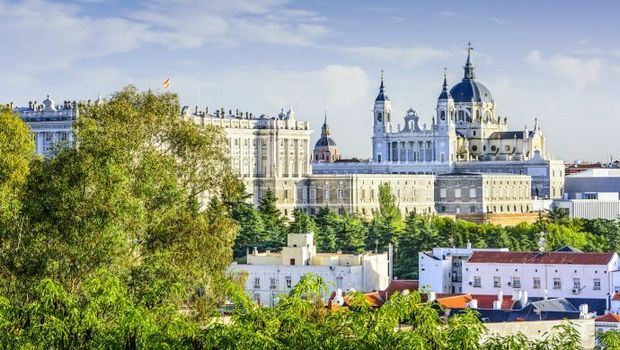 Energy savings, innovative technologies for warm-ambient countries and heat recovery will help to grow the market for natural refrigerants in Spain, according to participants in the 2018 edition of Tecnofrío, Spain's leading HVAC&R congress.
Leading manufacturers and end users of HVAC&R technology in Spain gathered in Madrid for the event, held on 19-20 September, to share their views on the evolution of the Spanish refrigeration market in the coming years, arguing that natural refrigerants will play a key role.
Commercial refrigeration market ripe for growth
"With respect to the use of natural refrigerants, high pressures, low efficiency in hot climates, flammability and reduced refrigerant charge are not a problem if handled correctly in the circuit," said Andreina Figuera, business development manager at CAREL Ibérica.
Figuera outlined the advantages of using a water condensation system and an electronic expansion valve together with Carel's permanent brushless motors (BLDC) for natural refrigerant-based compressors to maximise energy efficiency in commercial refrigeration.
CAREL's controller supplies inverters and electronic expansion valves with continuous modulation for optimal management of the compressors. Heat from condensation is carried outside the store via a water loop that is cooled by an outdoor cooling device or chiller.
Diego Ortega Comunian from Epta updated attendees on the market penetration of the firm's FTE (Full Transcritical Efficiency) solution to optimise the operation of CO2 transcritical systems.
Epta's FTE concept, today featuring in over 100 installations, promises to improve efficiency in any climatic conditions. The patented solution, launched at EuroShop 2017, harnesses a liquid receiver to improve the efficiency of standard CO2 booster systems.
By operating all the positive cabinets with flooded evaporation technology, the patented FTE solution – based on adding an intelligent liquid receiver – allows the operating temperature of the cabinets to be increased.
"The values ​​recorded during the summer of 2018 by our Bologna and Savona facilities in Italy and Perth in Australia are perfectly in line with the preliminary theoretical studies carried out," said Ortega Comunian.
In both installations, EPTA recorded an average energy saving of up to 10% (compared to a standard CO2 booster plant), even during the hottest days.
"FTE also allows integration with heat recuperation systems in installations that combine air conditioning and commercial refrigeration," Ortega Comunian said. "FTE is able to supply the heat demand and keeps the consumption stable to maintain limited values of discharge temperature," he added.
Spotlight on energy efficiency in industrial refrigeration
Juan Carlos Rodriguez Dominguez from Johnson Controls described energy efficiency as the main challenge today in industrial refrigeration.
"Many efficiency improvements have not been made simply because no attention has been paid to this aspect," Rodriguez Dominguez said. "An installation without maintenance will stop being efficient," he warned, adding: "It doesn't make sense that a refrigerator of only a few kW of capacity has to justify its electricity consumption (i.e. class +, ++…) and industrial facilities of 4 MW do not have to justify anything to anyone."
Rodriguez Dominguez argued that energy efficiency, and therefore the energy cost of the equipment in the long term, is even more important in industrial refrigeration, where equipment has a longer lifetime.
He said efficiency could be enhanced throughout the supply chain, from design to installation, and from monitoring to maintenance.
Rodriguez Dominguez highlighted the high efficiency of natural refrigerants in very low-temperature applications. "CO2 in low temperatures is a refrigerant which has a very interesting future in industrial refrigeration, especially with the latest technological developments to enhance efficiency," he said.
Federico Garcia Ruiz from Dicostock, a component supplier for CO2 and ammonia-based industrial refrigeration systems further confirmed this increased focus on enhancing energy efficiency.
"We need more collaboration between architects of the plants, manufacturers, and all stakeholders," Garcia Ruiz said. "The vital aspect to me is maintenance, so we can adapt to the real necessities for cooling production. I think there is much room for improvement," he said.