Spain: Call for submissions for Proyectos Clima 2017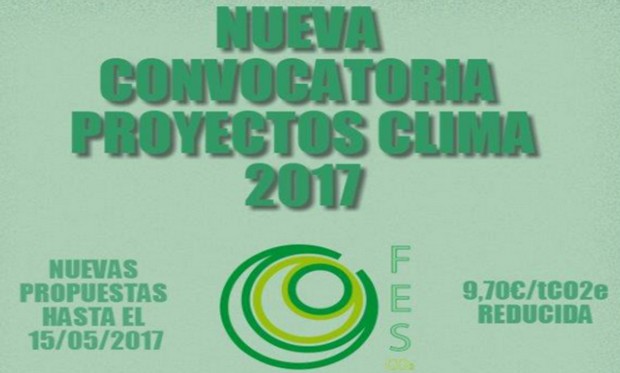 The Spanish government has launched a call for projects that replace high-GWP refrigerants with low-GWP alternatives.
To support greenhouse gas emission reduction projects developed in Spain, the Spanish government on 15 March launched a call for projects to be funded by the Carbon Fund for a Sustainable Economy (FES-CO2). The 6th edition of Proyectos Clima will fund projects that help facilitate the transition away from high-GWP refrigerants to low-GWP alternatives.
Proyectos Clima aims to support and promote low-carbon projects in Spain. The initiative, administered by the Ministry of Agriculture, Environment and Food, is tackling the HFC phase-down by funding projects that replace high-GWP refrigerants with low- GWP or natural refrigerants.
FES-CO2 issues a call for submissions within the first four months of every year. The deadline for applications for this year's projects is 15 May 2017.
Successful applicants must adhere to FES-CO2's calculation methodologies and monitor the CO2 emissions reductions achieved by their projects.
Regarding f-gases, the scheme includes a detailed methodology focused on projects replacing HFCs with low-GWP refrigerants or natural refrigerants in industrial and commercial refrigeration installations, as well as in refrigeration equipment used for commercial purposes (such as vending machines, coolers, bottle coolers).
The methodology helps to measure and/or estimate the CO2e associated in the baseline scenario compared to the implementation and operation of the project.
In the base scenario, the CO2 emissions are calculated on the basis of HFC leaks.
In the project scenario, the CO2 emissions are recorded after replacing installations with GWP
CO2 emissions linked to electricity consumptions are exempt from this methodology. Project applicants must submit the following information:
Name of the installation, address and

UTM

coordinates
Type and description of installation
Maximum cooling facility (kW)
Type of refrigerant(s) used in the installation
Refrigerant recharges done in recent years or the average over the last three years (kg)