Solid-state fan offers outdoor cooling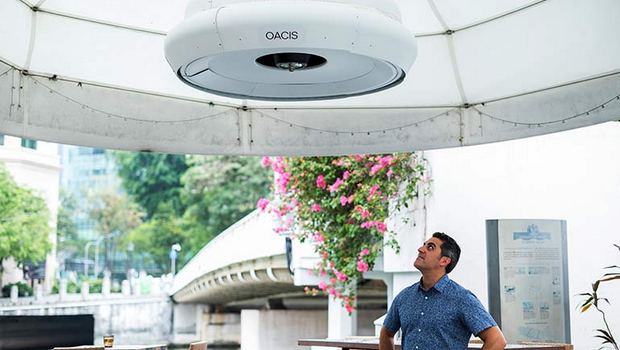 A US-designed solid-state bladeless fan, which is said to deliver sustainable, compressor-free active cooling, has been deployed at a number of outdoor locations in Singapore.
With financial backing from Singapore's Temasek Foundation, Phononic, a North-Carolina-based developer of solid-state cooling technology has supplied eight OACIS bladeless fans to locations at Jurong Lake Gardens and Clarke Quay, two of the country's popular destinations. The units, installed by Singapore Power Group, are said to be capable of lowering the temperature in the immediate surrounding area by up to 10°C while decreasing the humidity by up to 15%.
OACIS is said to deliver actual cooling at an air flow rate up to 75% lower than an industrial bladed fan with energy consumption up to 50% lower. Phononic's fan consumes 0.45kW in its lowest mode to 2.3kW of energy in its highest mode.
Phononic has used a thermoelectric cooler into what is calls a solid-state "heat pump". To enhance the effect, the system also incorporates "natural" refrigerants: low-pressure CO2 on the cold side of the thermoelectric cooler, and water on the hot side, where heat is released into the ambient air.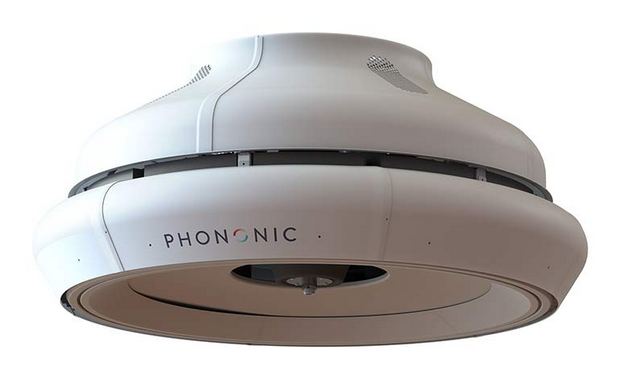 Temasek Foundation selected and funded the development and introduction of Phononic's outdoor cooling platform to assess its suitability and optimise performance as a sustainable solution for improving the quality of outdoor experiences. OACIS installations focus on Singapore's public attractions, including outdoor gardens, dining areas and public parks.
"We are happy that the potential of solid-state technology has been harnessed by Phononic that goes beyond refrigeration and into sustainable active cooling, and look forward to more people and places benefiting from OACIS, indoors or outdoors," commented Lim Hock Chuan, chief executive of Temasek Foundation Ecosperity.
The sites chosen for the trial installations are Clarke Quay, a historic and vibrant destination on the banks of the Singapore River and the Octapas restaurant at Clarke Quay. In addition, Phononic and Singapore Power Group have installed units in children play areas at Jurong Lake Gardens, and will continue with installations at other outdoor sites, including Gardens by the Bay, this year. Further enhancements, additional instalments and mass production of the OACIS bladeless fan are scheduled for 2020.