Sky is no limit for R1234ze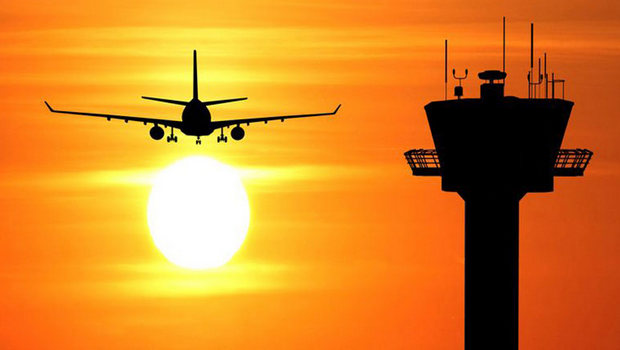 Engie Axima chillers employing the low GWP HFO refrigerant R1234ze are playing a crucial role in air traffic management while making significant energy savings.
Two Quantum chillers with a total capacity of 5MW have been installed to prevent overheating at Eurocontrol's headquarters and flight management and data centre facilities in Brussels. Eurocontrol is the intergovernmental organisation providing air traffic management for as many as 36,000 commercial flights per day within the European airspace.
The Quantum chillers are designed with oil-free, magnetic-bearing centrifugal compressors and employ remote condensers. The dual chiller configuration allows for redundancy, with both chillers operating on just 50% of their full load capacity. The system has also been incorporated into Eurocontrol's existing building management system, giving facility managers a complete view of their infrastructure.
The chillers replace an older system running on R22.
Honeywell supplied the R1234ze, which it markets as Solstice ze. With a GWP of less than 1, Solstice ze is designed for medium pressure chillers to cool large buildings, infrastructure projects, process chillers in refrigeration applications, district cooling and heating, organic Rankine cycle, high-temperature heat pumps, and medium-temperature self-contained refrigeration cabinets.
"Cooling is a critical part of our infrastructure and protects the integrity of our systems," said Luc De Backer, Eurocontrol's project implementation manager. "By switching from an older, less efficient cooling system to this new Engie Axima-Honeywell solution, we have incorporated technology that is strategically designed to meet our needs over the next two decades and future-proofs us for performance, safety, efficiency and environmental impact."
According to the data, the cooling system's design will help achieve annual energy savings up to 1,500MWh and will reduce Eurocontrol's total annual consumption by more than 12% – the equivalent of as much as €150,000 per year in energy costs. Payback will be achieved in less than 10 years.