Romanian police seize more refrigerant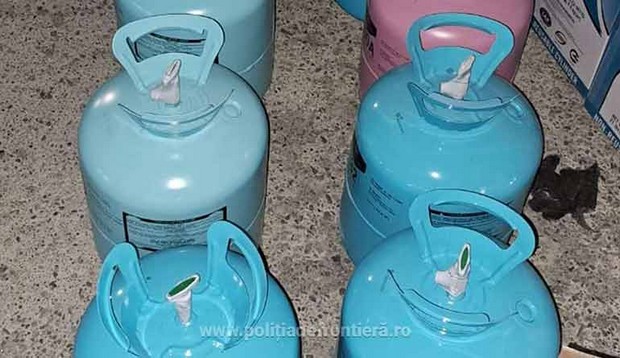 Customs officers in Romania continue to intercept illegal refrigerant being smuggled into the country from Ukraine.
Over the last three days, border guards and customs workers at the Vicovu de Sus border crossing point in Suceava have found over 150 refrigerant cylinders in two separate minibuses travelling in from Ukraine.
On Thursday (May 11), officers discovered 144 refrigerant cylinders, along with 373.8 litres of alcohol in a Mercedes-Benz minibus driven by a Ukrainian national. Then, yesterday (May 13), officers discovered nine cylinders of refrigerant onboard a Mercedes-Benz Vito, registered in Ukraine and driven by a Portuguese citizen.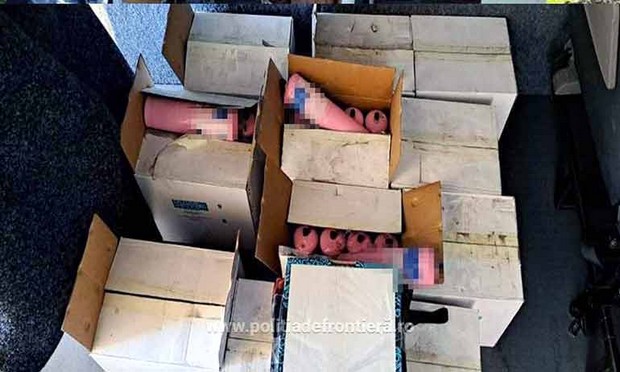 The authorities have not released details of any of the refrigerant found but photographs suggest in included R134a, R410A and possibly R32.
The border police have filed a criminal case against both men for the crimes of attempted smuggling and transportation and transit of dangerous substances and preparations.
Customs officers have previously been criticised for failing to tackle the illegal trade in HFCs. In 2021, the London-based Environmental Investigation Agency (EIA) accused enforcement authorities in Romania of "alarming complacency" after naming the country as a major illegal EU entry point for Chinese-made refrigerants. In 2020, Romania set maximum fines of €6,000 for breaches of the F-gas regulation 517/2014 after the European Commission sent letters of formal notice for failing to adopt penalties.