Refrigera launches three ammonia valves at Mostra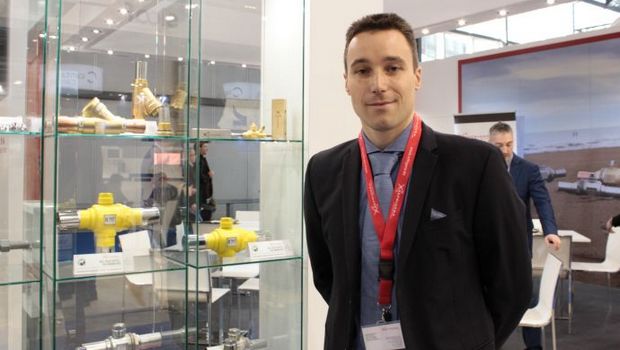 At Mostra Convegno Expocomfort, which began yesterday in Milan, Italy Italian component manufacture Refrigera Industriale launched three ammonia valves.
The stainless steel valves range from ½ to 1¼ in, according to Gabriele Bertossi, Refrigera's export area manager.
"We are seeing more and more request for ammonia," Bertossi said. "It was easy for us to make [valves for] ammonia." The valves will be available in the next few months. Previously, Refrigera offered a similar valve for HFCs.
"For ammonia we will [have] the biggest valves on the market," he added.
Refrigera also showcased CO2 products like Y-strainers and ball valves at the show.
At the AHR Expo in Chicago in January, launched new CO2 valves that can withstand the high pressures of transcritical systems.