R452B offered on Clint chillers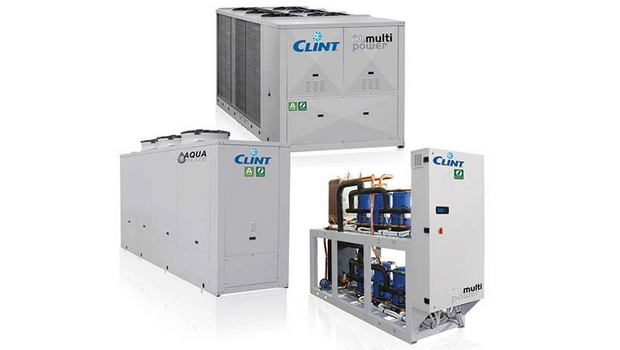 GI Industrial Holding is now offering the lower GWP refrigerant R452B across its full range of Clint brand air-cooled and water-cooled liquid chillers, heat pumps and multifunctional units.
A more eco-friendly alternative to R410A and a rival to R32, R452B is an A2L "mildly flammable" gas with a GWP of 676. Like R410A – a blend of R32 and R125 – this new refrigerant uses the same two components but with the addition of 26% R1234yf to 67% of R32 and only 7% R125.
It is currently offered in Clint units from 50kW to 1,220kW.
GI Industrial Holding maintains that R452B offers coefficients of performance – EER, SEER, COP, SCOP – similar or higher than those of R410A. Previous reports have said it offers similar discharge temperatures to R410A and 5% higher energy efficiency.