Hussmann's Krack brand launches self-contained R290 unit for walk-in cold rooms and freezers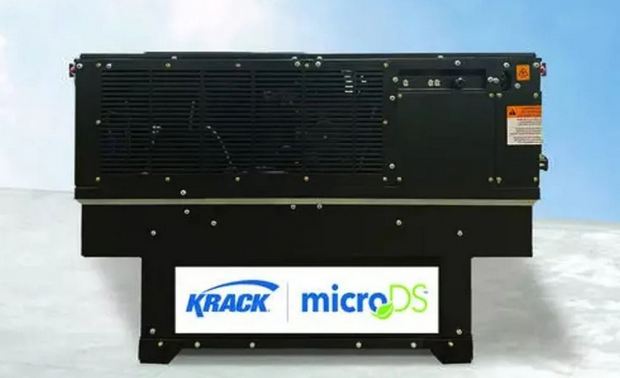 Krack – a brand of U.S–based OEM Hussmann – has launched its microDS Monoblock, a propane (R290)–based, self–contained refrigeration unit for walk–in cold rooms and freezers.
Details of Krack's new microDS Monoblock system were shared by Ronald Grabowski, Senior Product Leader at Hussmann at the ESD conference.
The top–mounted, water–cooled unit combines the evaporator with the condensing unit into a single packaged system, explained Grabowski. It attaches to a water–loop system that removes excess heat from the unit and transports it to a roof–top condenser where the heat dissipates.
The microDS Monoblock is part of Hussmann's microDS product portfolio, which was launched in 2018 and includes a wide range of propane–based, self-contained display cases. According to Grabowski, the Monoblock is well–suited to sites that already use Hussmann's microDS cases as it connects to the same water–loop system.
Each self–contained unit is pre–charged with 150g (5.3oz) of propane so requires no field refrigerant piping. According to the manufacturer, not only does this approach reduce installation time, but it also reduces cost due to its requiring 90–95% less refrigerant charge compared to systems using HFCs.
By using propane, the Monoblock is also compliant with California Air Resources Board (CARB) regulations and the American Innovation and Manufacturing (AIM) Act.