R290: A unique selling point in a crowded industry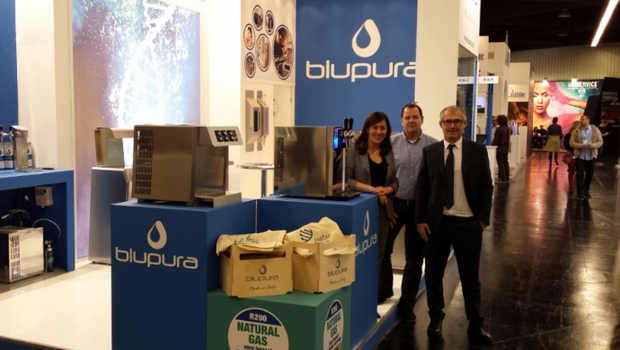 Italy's Blupura was established in 2008, becoming a first-mover among water cooler manufacturers investing in hydrocarbon technology.
"We were the first in our industry [the water cooler business] to do propane," Blupura CEO Luca Costantini said at BrauBeviale 2016, an international beverage trade fair that took place in Nuremberg, Germany on 8-10 November.
"Me and my business partner [Gianni Grottini] wanted to come up with a product that had zero impact on the environment. We chose to use metal instead of plastics and R290 instead of R134a [a HFC usually used in water coolers]," Costantini said.
Blupura set about making R290 central to their brand, labeling their products and informing customers that propane is environmentally friendly and cost-effective.
"We find R290 saves 15-20% more energy than R134a because you can use a smaller compressor," he explained.
"At the start it was hard going, the market was obsessed with the flammability [of propane], but we have had no problems in eight years," he said.
EPA

rule change drives growth

Their status as an early mover has paid off. The US Environmental Protection Agency now allows water coolers to use 80 kilograms of R290. Blupura is taking full advantage of the rule change.

"We are doing more and more business in the US now – mainly in our small units. We have opened up Blupura US in Miami, Florida to deal with this growing demand," he said.

"We have also been selling a lot in South Africa and Australia. Now we are looking into South America," he added.

They have also expanded out to R600a for their smaller water coolers, mainly for offices and households.