R1234ze provides cool answer to heat recovery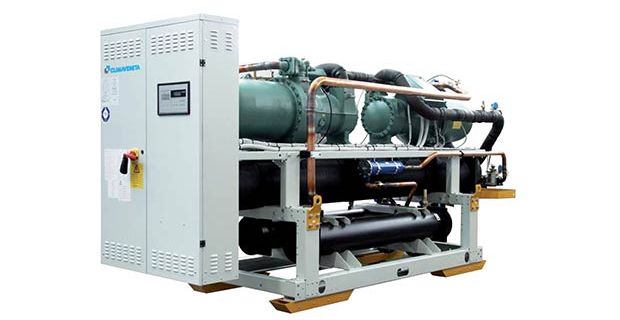 Climaveneta heat pump chillers using low GWP, HFO refrigerant R1234ze are to reclaim waste heat from a data centre for one of Finland's largest district heating networks.
The data centre in Kirkkonummi, southern Finland, is operated by telecommunications company Ericsson. The data centre currently generates between 10,000 to 15,000MWh of waste heat annually. The centre's planned capacity growth in 2017-2018 will nearly double the amount of waste heat to be recovered with heat pumps.
The waste heat from Ericsson's data centre covers about 20% of the Kirkkonummi district heat network's annual heat demand, enough to meet the annual heating needs of about 1,000 single-family homes.
Espoo and Kirkkonummi district heating network is one of the largest networks in Finland. Heat is supplied to the network by the Suomenoja power plant through over 800km of pipe.
Mitsubishi Electric Hydronics & IT Cooling Systems supplied two Climaveneta FOCS2-W heat pumps to the Ericsson data centre. The pumps will be used as a primary cooling method, and the waste heat recovered by them will be transferred to the Espoo-Kirkkonummi district heat network.
The R1234ze refrigerant was a key criterion for the project due its low GWP.
"Using the waste heat of Ericsson's data centre is a good example of how actively we are moving towards low-carbon district heating," commented Fortum's manager, DHC business development, Ilkka Möttönen.
"Heat pumps are an energy efficient and economical solution also in a district heat system. By using heat pumps, we can put regional waste heat flows to use. Our goal is that our district heat customers in the Espoo, Kirkkonummi and Kauniainen regions heat their homes with carbon-neutral district heat by 2030 at the latest."