Germany warns R1234yf could cause harm to drinking water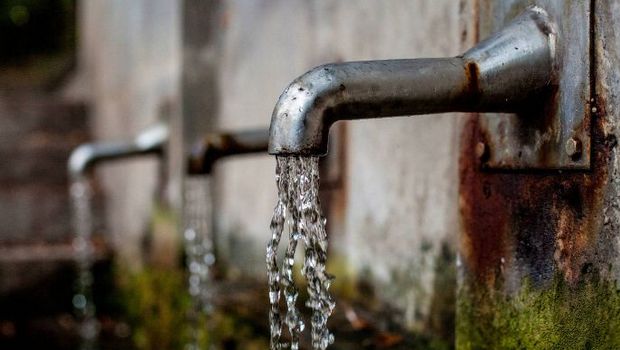 Last week the German Federal Environment Agency (UBA) warned that the degradation of HFO R1234yf – which is widely used in mobile air-conditioning systems – into trifluoroacetic acid (TFA; the atmospheric by-product of HFOs) could contaminate the water supply as the HFO cannot be removed after contamination has taken place.
The UBA stated this in an interview with the Frankfurter Rundschau and pointed to natural refrigerants as the alternative.
"We are watching with concern the increased use of the refrigerant R1234yf in car air conditioning systems and stationary refrigeration systems," Maria Krautzberger, UBA's President, stated in an interview with Frankfurt-based newspaper/online site Frankfurter Rundschau.
"TFA cannot be removed [from drinking water] with the usual treatment methods, so further [use] must be avoided at all costs," Krautzberger said.
The UBA representative highlighted the benefits of adopting natural refrigerants as alternatives, reported the Frankfurter Rundschau.
Last year a report on HFOs by the Norwegian Environment Agency recommended that a number of "knowledge gaps" needed to be addressed before TFA's ultimate effect on the environmental could be determined.
The HFO R1234yf has an atmospheric lifetime of about six days, after which it degrades completely into TFA, the report said.
According to the UBA, TFAs are classified as hazardous to water, degrade slowly and are poisonous to algae (which the Norwegian report also stated). Swedish researchers at the Swiss 'Federal Institute for Materials Testing and Research' (Empa) are also measuring HFO levels across Europe.
So far the concentrations in German water supplies are at the 'precautionary level' (3 mg per litre of drinking water) recommended by the UBA, but the agency is worried that more cars entering the market containing HFOs will push levels up too far, according to the Frankfurter Rundschau.
Similarly, the Norwegian report also recommended taking precautionary measures: "Phasing out HFOs (and consequently TFA), or emission reduction strategies along with best practice measures that help ensure efficient capturing of HFO/TFA during recycling operations, will help reduce the risk to human and environmental health."
UBA's Krautzberger advocated, "refraining from using fluorinated refrigerants like R1234yf" and pointed out that natural refrigerant based alternatives exist.
She emphasised that CO2 can be used in mobile air-conditioning and cites Daimler, which is committed to using these systems in mass-produced vehicles after it tested R1234yf and found it ignited in tests in 2012, and Audi, which is using CO2 in a few vehicle lines. The Environment Agency also cited the advantages of CO2 over other refrigerants in providing efficient heating and cooling in the form of heat pumps.
Professor Pega Hrnjak, from CTS and the University of Illinois at Urbana-Champaign, told the ATMOsphere America conference in Long Beach, Calif., that many carmakers are looking into CO2 heat pumps as a way to extend the battery life of electric cars.
"In the research field, activity in CO2 heat pumps for mobile air conditioning is like a beehive," Hrnjak said. "With CO2 heat pumps, you can extend the winter driving range of an electric vehicle by 30%."