Push for energy savings will drive CO2 uptake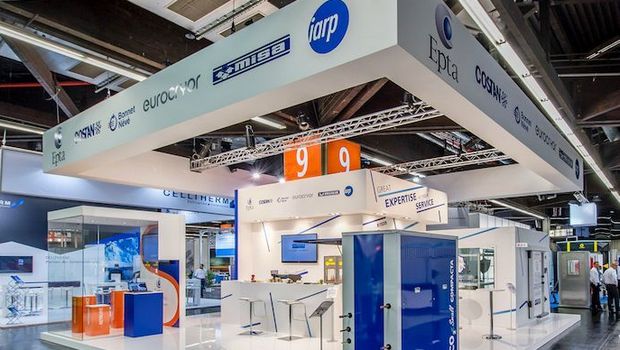 Italian manufacturer Epta sees customer demand for increased energy efficiency as a positive sign for natural refrigerants.
Improving system efficiency can reduce costs and the carbon footprint for refrigeration customers – with natural refrigerants like CO2 poised to benefit from growing market demand for energy savings, according to Italy-based Epta Group, a pioneering manufacturer of refrigeration technologies based on the natural refrigerant CO2.
With the Kigali Amendment to the Montreal Protocol setting a timeline for the phase-down of certain f-gases, natural refrigerants are well placed to gain ground.
Push for integrated systems
"The Kigali Agreement and the EU F-Gas Regulation set a timetable for the phase-out of HFC gases used in refrigerators and air conditioners, thus urging the implementation of systems based on natural refrigerants," Francesco Mastrapasqua, the group's sales and marketing manager for refrigeration systems, said.
"In Europe, we expect growth in demand for CO2 systems that integrate HVAC&R, as they can ensure significant energy savings and reductions of the carbon footprint," Mastrapasqua said.
Epta sees small-scale systems as a future European growth area as CO2 continues to make inroads into convenience stores. At Chillventa 2016, it was exhibiting the new ECO2 small-scale transcritical CO2 booster package. "The system allows full heat reclaim, thus exploiting the advantages of CO2. It represents a big step ahead in the transition towards Nearly Zero Energy Buildings," Mastrapasqua said.
Epta is gearing up to launch a new range of natural refrigerant-based technologies at the EuroShop tradeshow in Düsseldorf in March. "To give you some figures, to date, 100% of our remote cabinets are available in a CO2 version and more than 50% of our plug-in models work with propane (R290)," Mastrapasqua said.
The company hopes to strengthen its position in the natural refrigerant market during 2017.
"As energy saving is becoming the focus everywhere and CO2 systems are becoming more affordable, we expect a large-scale take-up of these technologies that are respectful of the issue of climate change, even in emerging market economies with hot climates," Mastrapasqua said.