Parker Sporlan sees growing U.S. demand for CO2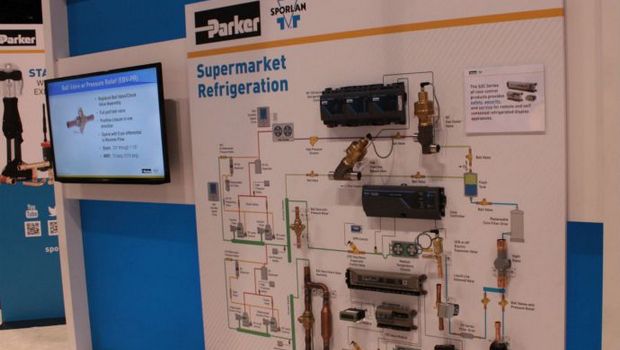 In a sign of the growing popularity of natural refrigerant systems in U.S. supermarkets, Parker Sporlan's Micro Thermo, a control and energy management system, is increasingly being used with CO2 transcritical installations in the U.S.
The system works by remotely monitoring all components of a commercial refrigeration system and is compatible with most controls if they run off the same algorithm.
"I would say it's like 85% of what we've seen," Charlie Cunliffe from the Micro Thermo division of Sporlan (a subsidiary of Parker Hannifin), told R744.com. "Maybe greater than that for CO2."
Cunliffe explained that most of the demand comes from the Northwest area from Milwaukee to Chicago and on the east coast around Maine and New York.
"This is the hot bed," he said.
The only difficult he sees in the advancement of CO2 in the commercial refrigeration industry is lack of knowledge and training. "It's not a different technology [from HFC systems]. It just can go transcritical," he said.
Cunliffe acknowledges he too was sceptical of this technology at first. "Now I know the power of CO2 […]. When you watch the temperature drop [during the hot gas defrost cycle] with CO2, the temperature drops like a rock," he said.
By contrast HFC systems, he says, have a slow defrost cycle. "This means when you have your Häagen-Dazs ice cream, the ice cream melts a little and forms with ice crystals [but] with CO2 you get back to the temperature quickly."
Parker Sporlan is currently operating one of the Micro Thermo systems in a Hannaford supermarket with CO2 transcritical.
The system allows the store to be monitored with an app remotely.
Cunliffe demonstrated through the app that the Hannaford store was running perfectly and all its components and racks were operational.