First Panasonic CO2 unit to Malaysia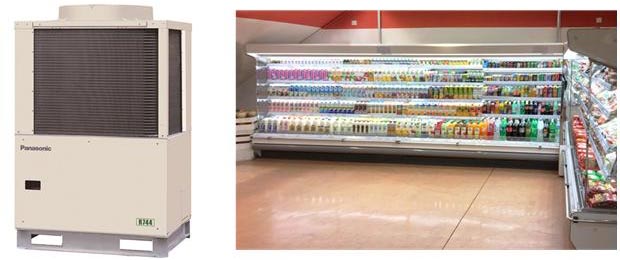 Panasonic has supplied its first CO2 refrigerant-based condensing unit to a Malaysian supermarket.
Although best known in Europe for its air conditioners, Panasonic is a leading player in the commercial refrigeration market in Japan, China, Asia, and North America. In 2016 it acquired US display case and refrigeration systems manufacturer Hussmann for $1.545bn.
The unit has been supplied to the Jaya Grocer store in Mutiara Tropicana, Petaling Jaya, Selangor. Established in 2007, Jaya Grocer has around 16 outlets. Purchace and installation of the unit, supplied through Panasonic's local sales agent Coolcare, was assisted with funding provided under the Multilateral Fund for the Implementation of the Montreal Protocol.
Panasonic claims to have been the first Japanese company to begin verification testing of CO2 condensing units in 2009. It has since released four different models in Japan and has supplied around 6,000 units to Japanese retailers.
Malaysia, which has ratified the Paris Agreement, is tackling the global warming problem at a national level, with the government and private sectors working together to phase out the use of fluorocarbon refrigerants. As part of these efforts, Panasonic's CO2 condensing unit was recognised by the Malaysian government as a technology that helps mitigate climate change. Also taken into consideration in determining the subsidy eligibility included the company's track record in supplying natural refrigerant condensing units to supermarkets and convenience stores in Japan, its high share of supermarket display cases in Malaysia, and its active involvement in the promotion of natural refrigerants.
In Malaysia, Panasonic is also involved in activities to spread the use of natural refrigerants through fostering a better understanding of them. In March, the company held a seminar on fluorocarbon-free condensing units for local university faculty and construction personnel in cooperation with Malaysia's Department of Environment of the Ministry of Natural Resources and Environment. Panasonic says it will continue to support the country's efforts against global warming by offering its technology and experience in this area.
European test project
The first Panasonic CO2-system in Europe was initiated for the first time in Europe last year at the Kvickly COOP grocery store in the Danish town of Randers.
Panasonic's CO2 cooling units are designed for smaller installations such as gas stations, supermarkets and bakeries and are available in sizes from 1.6 kW to 14.6 kW. They are said to be 20% more energy efficient than products using R404A. According to Panasonic this is partly due to its development and deployment of its own 2-stage compressor.