Semi-hermetic NH3 screw compressor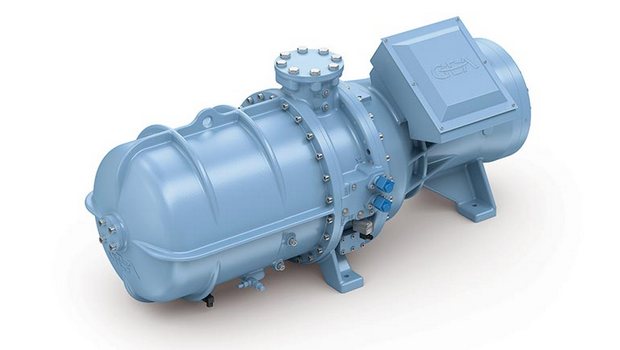 A semi-hermetic compact screw compressor for ammonia will be a highlight of GEA's presentation at Chillventa next week.
The new CompaX compressor was featured at Mostra Convegno in March in GEA's new BluQ chiller. Now it's taking centre stage.
Described as a world first, the compressor is said to be the result of seven years of development.
The 3-in-1 design combines the proven technology of the GEA Grasso M series compressor, a suction gas-cooled electric motor, and an oil separator into a compact package without external wiring.
The compressor's outstanding efficiency is said to come from the copper winding in the suction gas-cooled electric motor – unusual for ammonia compressors. The semi-hermetic design reduces the risk of leakage and requires no shaft seal.
GEA says it sees the CompaX as "a decisive move forward", paving the way for a natural refrigerant (ammonia) in air conditioning systems.