New Zealand-based company opens online NatRef training course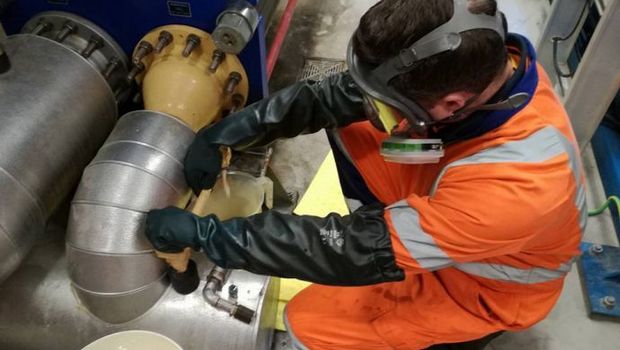 A new online safety training course hopes to fill the growing demand for NatRef training in New Zealand.
As the demand for natural refrigerant training continues to grow, the industry is finding new methods to train their workers in cost-effective and engaging ways.
New Zealand-based safety training organization, Gauge Refrigeration Management, has just launched a new online course geared towards natural refrigerant safety training, called The Natural Refrigerant Academy .
The course aims to make proper safety training more accessible to the wider industry.
Gauge Refrigeration Management, who regularly conducts safety training for businesses using natural refrigerant systems throughout New Zealand, says they have noticed some common difficulties faced by their clients.
"The number one difficulty for end users was pinning all their staff down to be in the same place at the same time," said Padraic Durham of Gauge Refrigeration Management.
"[Secondly], businesses predominantly provide the in-depth training for key engineering & safety workers."
By taking advantage of cloud-based learning management systems, Durham hopes the course will make proper training more accessible for all users of natural refrigerant-based refrigeration systems.
"The online Ammonia induction [course] allows for a cost effective & rapid solution for both of these issues – more importantly access for everyone that should know about the hazard; from the cleaners to the CEO," said Durham.
"New Zealand has clear regulations that require businesses to provide training for workers around hazardous substances, so being able to provide proof of comprehension through the online portal is a great advantage," he added.
The course is currently focused on ammonia-based refrigeration systems and is targeted towards site workers, contractors and visitors.
"Ideally, we want to adapt this general program for individual site specifics […] nonetheless, we simply want to get more 'bums on seats' [as] there are a lot of people missing out on very important facts about ammonia safety," he said.
Available on the site now is a course entitled, "Anhydrous Ammonia Induction," which consists of a comprehensive video overview covering the "basic properties and behaviors of ammonia" and "actions to take during an emergency."
In the future, Durham explains he hopes to include courses on all natural refrigerants.
"Our experience is predominantly Ammonia although there are many similarities in managing all natural refrigerants," said Durham.
"We wish to bring in the correct experts to ensure we cover all bases."