EU ministers agree new energy efficiency policy framework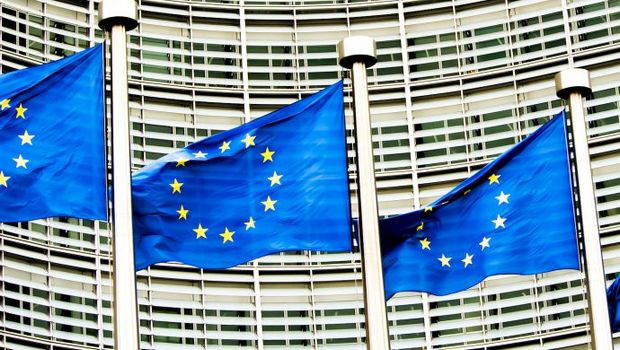 EU energy ministers yesterday adopted a revised energy efficiency label and agreed a position on two proposals for revised directives on energy efficiency and the energy performance of buildings.
In a move that may foster the uptake of natural refrigerant-based systems given their high energy savings performance, EU energy ministers yesterday adopted an updated Energy Labelling Directive and agreed a position on two more directives that will impact the HVAC&R sector.
A simpler EU energy label
The ministers, meeting in Luxembourg, adopted without debate a revised energy efficiency label for household appliances.
A simpler A to G label will replace the current green-to-red label featuring categories such as A+ and A++. Products displaying the energy efficiency label must meet minimum energy efficiency standards.
Under the revised Energy Labelling Directive, a digital database of energy-efficient products will be launched in January 2019, to boost transparency and improve compliance with the rules.
The energy label is mandatory for air conditioners, refrigerating appliances (household) and refrigeration equipment (professional) sold in the EU.
Consumer surveys show that around 85% of European citizens take energy efficiency labels into account when buying products, but find the label misleading.
Natural refrigerant-based systems stand to benefit from the simpler A to G scale, which will inform and promote their high energy efficiency performance.
The two measures are part of the EU's so-called 'Winter Package' of climate and energy legislation, proposed by the European Commission in November 2016.
Updated directives on energy efficiency, and energy performance of buildings
In the updated Energy Efficiency Directive, the ministers agreed to remove the word "binding" from a proposed 30% energy efficiency target after 2021.
EU Energy and Climate Commissioner Miguel Arias Cañete lamented that the agreement fell "below the ambition of the Commission".
The EU executive hopes the scale of ambition will be levelled up during the upcoming legislative process, as the updated directive must be adopted by the European Parliament to become law.
Promoting energy efficiency in buildings
An updated Energy Performance of Buildings Directive (EPBD) was the other key legislative text under discussion.
The Directive sets minimum energy performance requirements for building elements, including heating and cooling systems.
The ministers agreed to introduce a smartness indicator for buildings, and a simplified inspection procedure for heating and air conditioning systems.
The updated EPBD must also be agreed upon by the European Parliament.
Natural refrigerant-based HVAC&R systems can help to deliver energy efficiency savings and reach the agreed targets.