Ecofys: Use natural refrigerants to reduce data centre emissions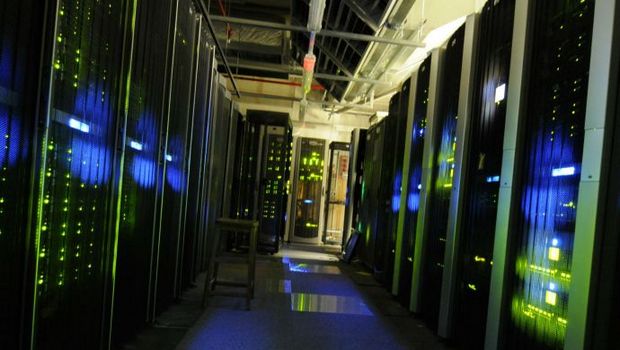 By using natural refrigerants and an increase in energy efficiency, the global warming impact of data-centre cooling systems can be reduced to 'virtually zero', an Ecofys report found.
Ecofys – an international energy and climate consultancy – looked at options for installing climate-friendly air-conditioning in non-residential buildings as part of a German Environment research project, particularly in data centres, and found natural refrigerants can reduce overall data centre emissions by up to 15% and reduce the cooling system's global warming impact to "virtually zero".
The researchers looked at ways to decrease the energy consumption and overall emissions of Germany's 50,000 data centres.
They started by dividing the range of server rooms into three groups – small server rooms with around
0-10 kW of effective IT performance, medium-sized facilities with 10-300 kW of IT performance, and bigger centres that have 300 kW of IT performance.
Next, they looked at what natural refrigerant technologies are currently available on the market and how these could be applied to the three types of data centres.
For each category of data centre, they calculated the effectiveness of different measures to improve total equivalent warming impact (TEWI). Starting with the standard reference variant (V0, see figure 6), they found that the greatest reductions are achieved by implementing an efficient free cooling system (V1). Using waste heat (V2), using renewable energy sources and avoiding direct equivalent CO2 emissions by using natural refrigerants all deliver further reductions.
V3 resulted in operational cost savings at around €1,500 per year for air conditioning and heating and TEWI of virtually zero.
The researchers also looked at medium and large data centres, using R290 and ammonia as the refrigerant respectively, and found similar results.
They conclude, "it is possible also for the other size categories to reduce the TEWI values significantly by the implementation of air conditioners using natural refrigerants. For medium and large data centres, the reduction potential by using natural refrigerants is about 15%".
This is particularly significant when taking into account total emissions. The Ecofys researchers point out as "emission factors for electricity are likely to decrease with regard to the required parallel decarbonisation of the power sector, direct emissions from refrigerant leakages, accidents and disposal will become more important" in the future.
More information on this project can be found here in English and German.