Why NatRefs matter at COP23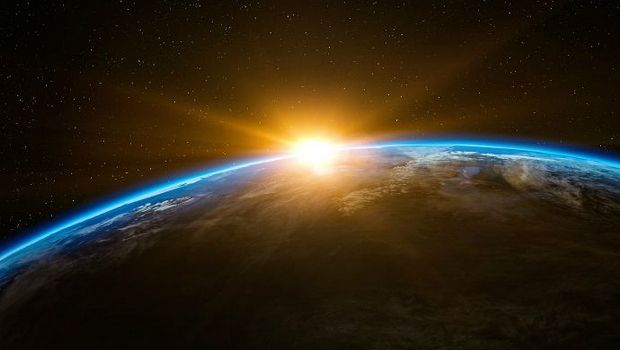 With the Paris Agreement in 2015, world nations agreed to keep the global temperature rise well below 2°C above pre-industrial levels and to pursue efforts to limit the temperate increase to below 1.5°C. Adopting natural refrigerants can help to achieve the HFC phase-down objectives enshrined in last year's Kigali Amendment to the Montreal Protocol and thereby avoid up to 0.5°C of global warming by 2100. shecco – the publisher of this website – reports from COP23 in Bonn.
This week's international climate talks under the United Nations Framework Convention on Climate Change (UNFCCC) – commonly referred to as 'COP23', taking place in Bonn from 6-17 November – are bringing together representatives of world nations to help make the Paris Agreement a reality by adopting concrete implementing measures.
The global phase-down of HFCs could avoid 100 gigatons of carbon dioxide-equivalent emissions by 2050 and prevent a global average temperature increase of 0.5°C by 2100.
Natural refrigerant-based equipment, a market-ready alternative to HFC systems, is energy-efficient and have a global warming potential (GWP) of near zero.
Why COP23 matters
Just before COP23 began, the Trump administration in the United States released a scientific report – the government's National Climate Assessment, which is mandated by law – stressing that human activity is the dominant driver of global warming and warning that the current period is the hottest in the history of modern civilisation; a situation which will only worsen without a sharp reduction in greenhouse gas (GHG) emissions.
Separately, a UN assessment has warned against the "catastrophic" gap between actions and needs with regard to combating climate change. This year has been marked by large-scale disasters such as Hurricane Irma, the strongest ever measured in the Atlantic, while Hurricane Harvey generated the most torrential rains ever recorded after a hurricane.
The World Meteorological Organization will publish a provisional temperature report for 2017 in Bonn on Monday.
What will happen concretely?
"We need to maintain the global consensus for strong action" against global warming, says Fiji Prime Minister Frank Bainimarama, who is chairing COP23.
The first step in leading countries to ramp up their climate ambitions is the launch in Bonn of a "dialogue" of one year regarding actions to be carried out.
The Parties will also agree on the rules of application of the Paris Agreement. This is a technical and eminently political phase concerning how countries report on their actions, and follow-up regarding financial assistance for poorer nations promised by rich countries.
Contradictory agenda for United States representatives
The administration in Washington, D.C., which wants to leave the Paris Agreement but cannot do so concretely before November 2020, has reaffirmed its intention to participate in the debates on the rules of application, with the idea of ​​"protecting [its] national interests".
"The Trump regime must really stay out [of the debate] and not take the rest of the world hostage because of the incompetence of the president," said Ian Fry, the representative of Tuvalu, a small island nation threatened by rising waters and extreme weather events.
California will once again be in the spotlight for its leadership in environmental policy, confirming that states are now a main driver of the U.S. climate policy action.
California Governor Jerry Brown has been appointed special advisor for states and regions to COP23 in Bonn.
Oregon Governor Kate Brown and Washington Governor Jay Inslee will also represent, together with Brown, subnational jurisdictions committed to climate action.
Brown and Bloomberg will hold a press conference in Bonn on Saturday 11 November to announce the America's Pledge initiative.