Demand for NatRef training in Asia-Pacific grows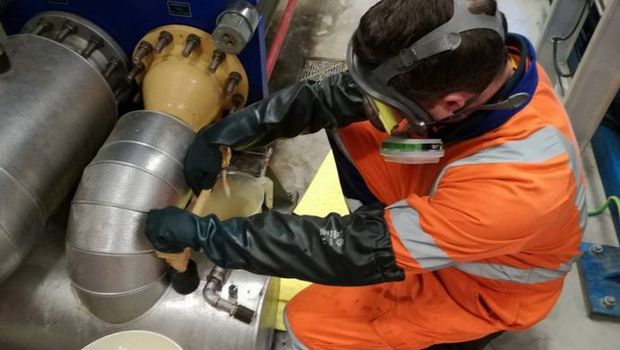 In a sign of growing interest in natural refrigerants in the Asia-Pacific, training organisations in Australia and New Zealand are seeing increased demand for natural refrigerant system training from owners, operators, and technicians in the region.
New Zealand-based training organisation Gauge Refrigeration Management specialises in industrial refrigeration systems based on natural refrigerants such as ammonia.
"I think we are going to see ammonia become more popular, particularly low-charge ammonia systems," said Padraic Durham, managing director at Gauge Refrigeration Management.
"However, we must make sure that everyone is ready to handle it and prepared with proper training."
Earlier this year, the company received accreditation for the first-ever New Zealand Qualifications Framework (NZQA) ammonia safety specific training unit standard 30127, titled: Demonstrate knowledge of anhydrous ammonia and safe practices for its use as a refrigerant.
Additionally, in August, the company completed ammonia safety training in the south pacific island nation of Fiji, a country on the front lines of battling the environmental effects of climate change.
Durham said the country was pushing heavily for natural refrigerant use in local industry.
"We just completed a safety training in Fiji where we are seeing that they are pushing for CO2 and ammonia systems as well," he said.
In Australia, whose HFC phase-down begins in January 2018, New South Wales-based training organization Superior Training Centre is continuing its push for increased training on ammonia and hydrocarbon refrigeration systems.
In partnership with local refrigerant wholesaler Totaline, the organisation recently held a hydrocarbon safety training on 29 October.
"We had a great turnout, and from all accounts, it was a great success," said Superior Training Centre Director Ben Peters.
Earlier in the year, it partnered with leading Australian commercial and industrial refrigeration contractor, Tri Tech Refrigeration, to hold its first 'Ammonia Safety Awareness and Training Forum'.
"The feedback which we had received at the event was all positive," said Peters. "We had 85% of the attendees who completed the course pass and receive their statements of attainment, which are nationally recognised."