M&M unveils line of low-charge packaged units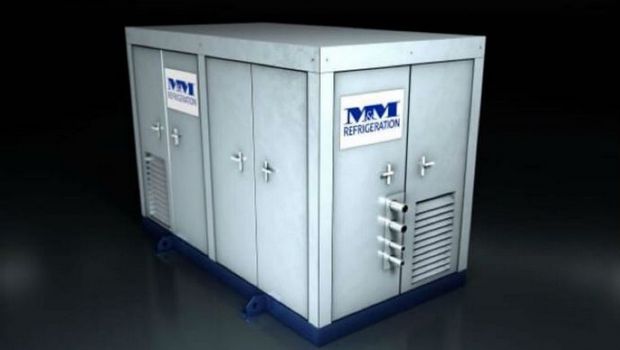 M&M Refrigeration, a Federalsburg, Md.-based manufacturer of industrial refrigeration systems, has introduced a line of low-charge ammonia configurable modular systems – another entry in the growing field of packaged low-charge systems.
The line, called Pure Refrigeration, consists of three models – Pure Chill, Pure Freeze, and Pure Cold – that range in capacity from 50 to 200 TR. All have an ammonia charge of 0.5 lb or less per TR.
The systems are prefabricated and delivered assembled "so the time for installation is significantly reduced, along with labor costs," said M&M in a statement.
Because of the units' low ammonia charge, "PSM costs are lower than standard systems, insurance rates are reduced, and there is a safer work environment for your employees and products," said M&M.
M&M is known for supplying ammonia/CO2industrial systems using traditional engine-room configurations with CO2evaporators.