Midea adopts R452B for US market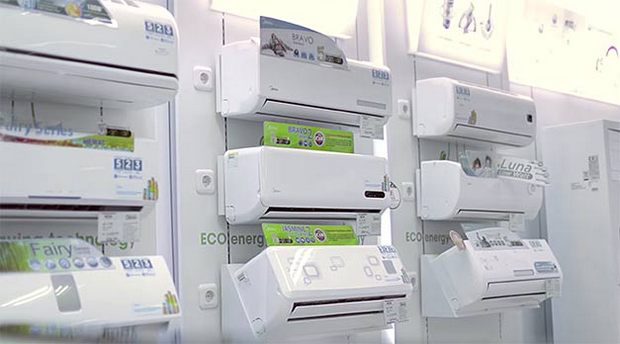 Chinese air conditioning manufacturer Midea is to use R452B, a lower GWP alternative to R410A, in its unitary air conditioning units designed for the North American market.
Originally developed by Chemours as DR-55 and now marketed as Opteon XL55, R452B has a GWP of 676, around 65% less than that of R410A.
Like R410A – a 50/50 blend of R32 and R125 – this new refrigerant uses the same two components but this time with the addition of 26% R1234yf to 67% of R32 and only 7% R125. Like R32, R452B is classified as an A2L "mildly flammable" gas, although Chemours maintains that it is the least flammable of all the leading R410A replacements.
The refrigerant manufacturer also insists that its design compatibility to R410A equipment and its lower discharge temperature compared to R32 gives Opteon XL55 a distinct advantage over other low GWP options.
Mingli Tian, the Midea Group's Central Air-Conditioning Division general manager, said: "Opteon XL55 is the perfect low GWP refrigerant choice to make sure our products are compliant with environmental regulations. It will carry us far into the future with an environmentally sustainable offering for our customers."
Extremely pleased at Midea's decision, Diego Boeri, Chemours Fluorochemicals' vice president, said: "Midea concluded that Opteon XL55 offers the optimal balance of properties to meet their needs for a low GWP refrigerant in their unitary air-conditioning portfolio."
An application for listing of R452B under the EPA's Significant New Alternatives Policy (SNAP) programme is pending.