METRO opens its first CO2 transcritical store in Russia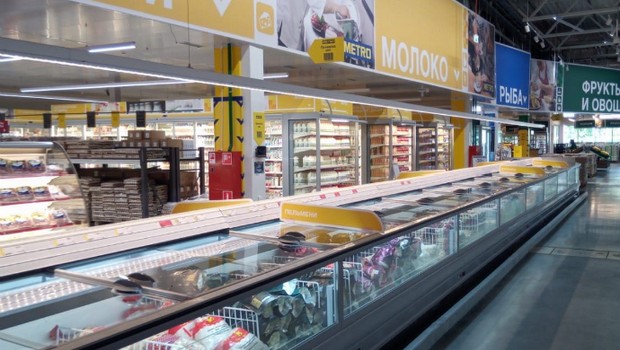 Last Thursday (26 July), Germany-headquartered wholesale and food specialist METRO opened its first CO2 transcritical store in Russia, located in Aparinki near Moscow.
This is not the first time a CO2 transcritical system has been installed in Russia. In 2016, Russian retailer Magnit opened a hypermarket store in Voskresensk, a city near Moscow, using a CO2 transcritical booster refrigeration system. It was manufactured locally by the Nord-SM company with cooperation from Danfoss and the United Nations Industrial Development Organisation (UNIDO), which undertook some preparatory work.
It is however the first time, that a CO2 transcritical store has been achieved without the backing of an international project. By "using such technology, wholesale and food specialist METRO is one of the most progressive companies in the sector in Russia," Olaf Schulze, METRO AG's director of energy management investments & technical solutions, said.
METRO Russia now has one transcritical CO2 store, 25 subcritical CO2 stores, and one ammonia cold storage centre, according to Schulze.
The METRO installation was carried out by local installer Ingenium, based in Rostov-On-Don (a town in southern Russia), which also provided two CO2 racks to refrigerate the 6,547 m2 cash and carry. Technical support was also provided through Switzerland-based Frigo-Consulting.
The CO2 transcritical system uses monitoring controls from Danfoss, compressors from Bitzer, gas coolers from Güntner and cooling furniture from Freor. "We started in Moscow because in other Russian regions we are missing the right installer capacities for transcritical," Schulze explained.
More Moscow stores are planned with CO2 transcritical technology. "Odintsovo will follow in August and Solntsevo in December, both also with transcritical CO2," he said.
The installation represents another milestone in METRO's F-Gas Exit Program. The wholesaler is seeking to phase out f-gases from its stores, replacing them with natural refrigerants, by 2030. "Now more than 170 of our stores are using natural refrigerants [worldwide]," Schulze said.