Mayekawa installs 'Argentina's first ammonia/CO2 cascade'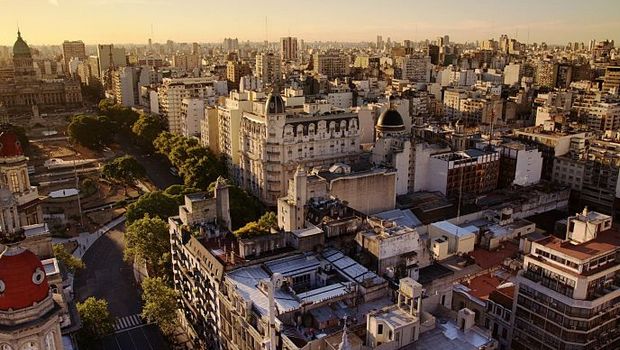 The system, installed at a distribution centre in the Buenos Aires area, features better cooling and freezing than first foreseen.
According to Mayekawa, the ammonia/CO2 cascade installation in Isidro Casanova Partido de la Matanza in Buenos Aires province is the first of its kind in the South American country and the second in Latin America.
Mayekawa's first installation in Latin America was in Ecuador, in an 1,800m2 ice cream facility. This installation was required to cool two cold rooms in the facility. Mayekawa Argentina's Ivan Fraccarolli, from the department of projects, believes that installation was the first in Latin America.
Work on the Argentinian installation began in 2016. It has been up and running since 19 January 2017, and boasts very high efficiencies for a warm ambient climate.
"Results are very good. Results on cooling and freezing of products were achieved faster than foreseen," Fraccarolli said.
This second installation is in a Carrefour distribution centre and is certainly "the biggest so far in the region [at] 14,000m2," he claimed.
A unique CO2/brine – ammonia cascade system
The safe low-charge ammonia system is in the machine room. No ammonia is in the evaporators. "Significant reduction of NH3 – guarantees safety," Fraccarolli said.
The cold room has no need for CO2 compressors and only requires a CO2 pump for the brine/CO2 system.
The pumps have a low brake horsepower (BHP) and small tube diameters. "The cost of installation of CO2 brine [is also] lower due to the small tube diameters," he explained.
It is a very efficient low-pressure system with a high coefficient of heat transfer, according to Mayekawa.
A third installation of Mayekawa's CO2/ammonia system is planned for a 3,000m2 Arca Continental ice cream facility in Mexico.
Big end users driving change
Fraccarolli puts this interest in CO2/ammonia cascades down to international companies who are committed to going towards 100% natural refrigerants.
"International companies are ready to stop using refrigerants that have a negative impact in the environment and use natural refrigerants instead," he said.
He believes that this is still some way from becoming a global trend, as regulation in many parts of the world is yet to catch up with the EU's F-Gas Regulation.
"However, in the next few years we will have more projects and our customers will ask for CO2 technology. The levels of investment will be the same to have an NH3 or CO2-brine system, and this will [increase the] expansion of CO2 [further]," he thinks.
Training and sharing information about these technologies he believes may drive the market. "This leads technicians to get the skills to work with this technology," he concluded.