Maersk Line to test CO2 reefers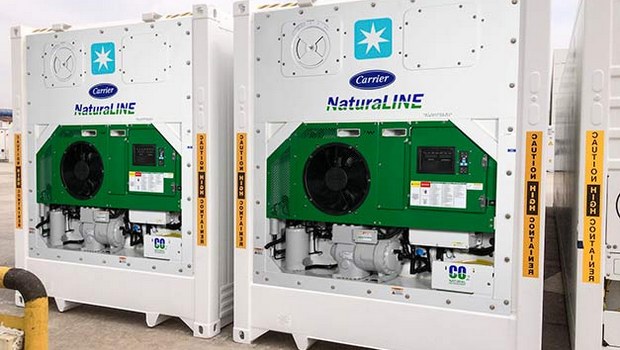 Container shipping line Maersk has ordered 100 of Carrier Transicold's refrigerated containers using "natural" refrigerant CO2.
This is the first shipment of a total of 200 of Carrier Transicold's NaturaLINE containers ordered by Maersk Line for operational testing.
"To meet our sustainability goals and stay ahead of the new EU legislation, Maersk Line is keen to carefully evaluate all alternatives to the current synthetic refrigerants," said Ingrid Uppelschoten-Snelderwaard, head of global equipment, Maersk Line. "The NaturaLINE system is an advanced technology with interesting potential for reefers. We chose it after laboratory testing of the unit's performance with perishable and frozen commodities and look forward to gaining further operational experience with the system."
The NaturaLINE units, the first to use CO2, are being installed on 40ft high-cube containers with anticipated delivery in the first quarter. Maersk Line will initially deploy the units on closed-loop routes between Europe and the Americas. Crew and landside training on unit operation and service is already underway.
Maersk Line is the world's largest container shipping company, and boasts a fleet of 260,000 refrigerated containers.