Low-charge trend marks ammonia 'reinvention'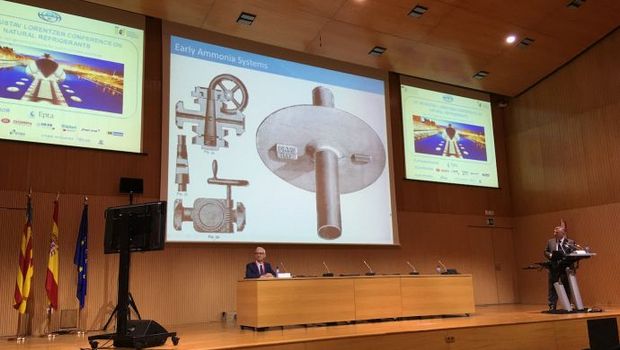 Improved reliability, efficiency and safety herald a bright future for ammonia as a refrigerant as the low-charge trend takes hold, Andy Pearson of Star Refrigeration said on conference last week.
The trend towards adopting low-charge ammonia systems marks the "rediscovery" and "reinvention" of this most historic of natural refrigerants, Andy Pearson, group managing director of UK-based Star Refrigeration, said at the 13th IIR Gustav Lorentzen Conference on Natural Refrigerants in Valencia, Spain (18-20 June).
"The cool thing about ammonia is that it's the only refrigerant that's been in use since day one – nothing else comes close," Pearson said.
"There's a good reason for that – it's really easy to use as a refrigerant," he said.
The use of ammonia as a refrigerant dates back to the 1870s. "Within the first decade, there was widespread use – it really was an explosion across Europe and North America," Pearson said.
'Rediscovery' of ammonia
Fast-forward to today, and technology development is allowing ammonia to be used at lower charges.
"Now we're seeing the same thing happening again with low-charge ammonia, where ammonia is being almost rediscovered, reinvented," Pearson observed.
"The take-up is extremely rapid, there's a huge level of interest," he said. "It's a very exciting time to be offering low-charge ammonia systems."
In industrial systems, ammonia has always played a major role ever since it was first harnessed as a refrigerant. "But the systems that are being designed and installed now are not the way they were being done 170 years ago," Pearson said.
"There has been a huge leap forward in terms of reliability, efficiency and safety," he said. "These are the things that are now driving the future prospects, because obviously safety is key, efficiency is becoming more and more important," and reliability is essential, he added.
"All three of them are important," he said, and with low-charge ammonia, "you get all three in a single package".
New applications for ammonia
"There are new opportunities coming forward for new applications," Pearson said.
Star Refrigeration is excited about what the future holds for this refrigerant.
"At the moment, we're pushing ammonia into existing applications but with lower charge systems. But the door is also open to wider use of ammonia, for example in building services, or in chillers – for example in ice rinks," he said.