Low-charge ammonia to come of age in 2017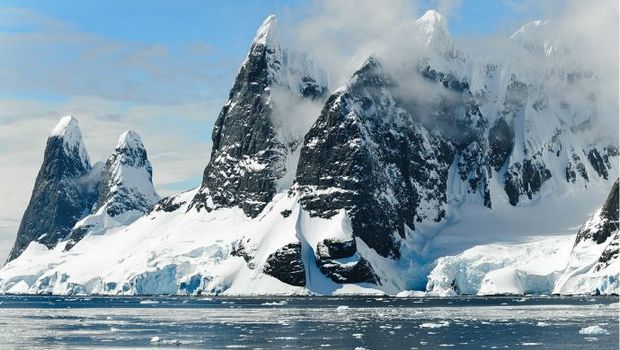 Low-charge, self-contained ammonia systems and ammonia/CO2 cascade systems look set to become the solutions of choice for distribution centres this year.
Manufacturers are expecting low-charge ammonia, self-contained systems and ammonia/CO2 cascade for distribution centres to solidify their position in the refrigeration market in 2017, while predicting the market entry of ammonia for air-conditioning.
In the United States, for example, a growing number of industrial refrigeration end users are installing low-charge ammonia packaged units, in a major break from traditional refrigeration technology.
John Scherer, chief technology officer for the NXTCOLD low-charge ammonia system, thinks there are lots of opportunities for "low-charge ammonia and ammonia/CO2 cascade systems for larger cold storage and food distribution operations" and "supermarket applications".
Companies are beginning to market systems that require far less ammonia than the conventional pumped or gravity-fed overfeed systems that industrial food processors and cold storage facilities have been using for decades.
The NXTCOLD low-charge packaged ammonia refrigeration system has already been installed in several big cold storage facilities like LA Cold Storage, Lineage Logistics, Baker Cold Storage and Neptune Foods.
Kurt Liebendorfer, vice-president at Evapco, believes the low-charge trend will definitely continue. "Owners and contractors are rapidly learning about the success of recent low charge ammonia projects and their inherent benefits," he said.
"Evapco closed out 2016 with new orders for the Evapcold low-charge ammonia systems and a robust list of active projects in development. We also came into 2017 with new products that are part of the growing Evapcold family of products. We anticipate this combination to create a breakout year for Evapcold and are working hard on a new contractor-training program to support this growth," Liebendorfer said.
Low-charge systems currently represent a small percentage of the installed base, but they have captured the imagination of the refrigeration industry and may yet revolutionise the industrial refrigeration sector.
UK-based Star Refrigeration's Rob Lamb sees "ammonia moving down into medium-scale applications (100-300 kW)". Star currently offers low-charge options under its Azane range, which it plans to develop further. The "Azanefreezer range and low-temperature Glacier freezing products [will be developed] to meet the growing demand for natural refrigerant solutions," Lamb said.
CO2/ammonia cascades continue to find favour
Mike Lynch, vice-president of engineering at United States Cold Storage (USCS) – a refrigerated storage and logistics company – has led adoption by the cold storage industry of NH3/CO2 cascade systems. 12 of USCS's 36 cold storage facilities across the US are now fitted with the technology.
Lynch is convinced that ammonia is here to stay. "The use of natural refrigerants such as ammonia and carbon dioxide, when used in a cascade refrigeration system, allow my company to operate very safe and highly-efficient refrigeration systems," he said.
"We expect to bring another two to three new NH3/CO2 cascade refrigeration systems on line in 2017. This will not only drive down our carbon footprint but also lower our inventories of anhydrous ammonia, making our warehouses safer for our employees, our customers and the communities in which we operate," Lynch said.
NXTCOLD's Scherer, meanwhile, believes ammonia will enter into the air-conditioning sector. "A number of manufacturers are developing ammonia chiller systems for a range of purposes, including 1,000-sq.-ft. produce rooms as well as office air-conditioning units where each chiller can handle 500,000 sq. ft. or better. In these chillers, pumped CO2 volatile brine is proving suitable for a great number of large and small applications," he said.
The future looks bright for natrefs
Lamb foresees "growth in sales of natural refrigerant products including ammonia, CO2 and hydrocarbons as the phase-down of HFCs starts to take effect". "Customers are looking for cooling solutions with long-term certainty and natural refrigerants provide this," he said.
Scherer agrees, arguing that, "end users are becoming aware of 'sweet spots' for natural refrigerant system types in most applications".