Liebherr debuts hydrocarbon units for U.S. foodservice sector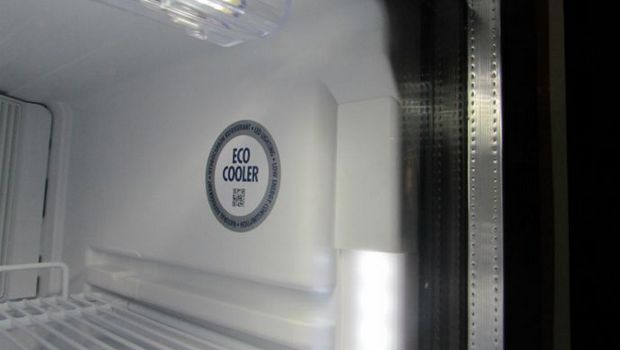 Swiss OEM's R290 and R600a refrigerators and freezers meet new ENERGY Star 4.0 efficiency standard.
Liebherr has introduced a line of hydrocarbon refrigerators and freezers for the U.S. foodservice sector that not only exceed new Department of Energy (DOE) efficiency standards but meet the even more stringent ENERGY STAR 4.0 efficiency standard.
Both the DOE and ENERGY STAR standards take effect March 27, 2017.
The single- and double-door freezers and refrigerators, unveiled at the NAFEM Show in Orlando, Fla., in February, use propane (R290) in larger units and isobutane (R600a) in smaller units; the latter includes Eco-Cooler appliances supplied to Red Bull, said René Waldner, central product management for Liebherr's Austria office. Liebherr's U.S. office is based in Hialeah Gardens, Fla.
The propane appliances being launched in the U.S. have existed in Europe since 2007, said Waldner, adding that "We have been producing hydrocarbon refrigerators for over 20 years."
The maximum charge of propane used in the units is 100 g, he noted, well under the 150 g maximum.
Liebherr's hydrocarbon appliances are CSA certified for Canada and the U.S., which means they follow applicable DOE energy efficiency regulations, the federal energy efficiency regulations in Canada (NRCan) and the applicable certification standards for the U.S. and Canada.