Korea's E-mart adopts R449A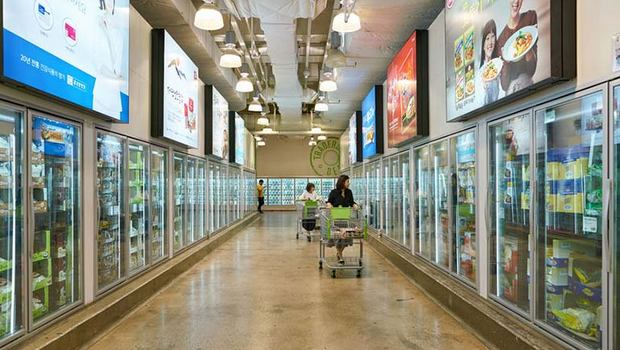 Korea's largest hypermarket chain, E-mart, has selected Chemours lower GWP refrigerant Opteon XP40 (R449A) for use in its refrigeration systems.
The adoption of lower GWP refrigerants is seen by the Korean retailer as a critical step to fulfil its commitment to sustainability. E-mart plans to have more than 200 stores operating with R449A by 2030.
R449A has a GWP of 1282, significantly lower than the refrigerants it replaces – R404A, R407A, and R22 – in commercial refrigeration applications. Energy efficiency is said tp be improved by up to 12% when compared to R404A.
"It's great to see E-mart proactively securing a long-term, sustainable refrigerant choice ahead of environmental regulations in the Asia Pacific region," said Diego Boeri, vice president of Chemours Fluorochemicals.