Japan's easing of CO2 regulation driven by Japanese industry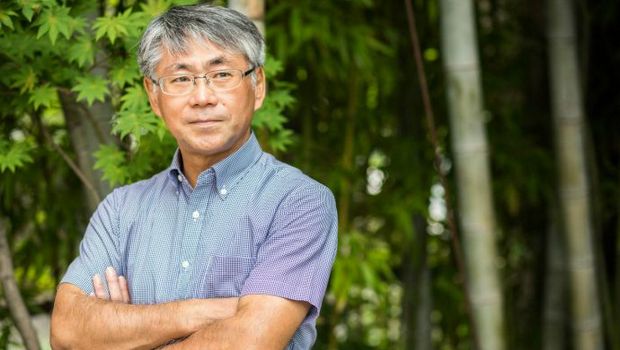 The Japan Refrigeration and Air Conditioning Industry Association (JRAIA) revealed their five-year push for CO2 deregulation in a sign of growing adoption of CO2 in the Japanese market.
Beginning 25 July, revisions to Japan's High Pressure Gas Safety Act were put into effect, reclassifying CO2 from the most restrictive level of Group 3, to the least restrictive level of Group 1. The change was the result of a five-year push for deregulation from one of Japan's leading HVAC&R associations, the Japan Refrigeration and Air Conditioning Industry Association (JRAIA).
Leveling the playing field
Explaining the reasoning behind his push for the deregulation of CO2, Ken Matsuda, director of the Technology Department for JRAIA, said that it was unfair to classify CO2 in the same category as other flammable refrigerants such as propane.
"CO2 is an inert gas that is also used in fire extinguishers, where there is no concern with combustion. The only issue is with the high pressure," he said.
The change has lifted several administrative burdens from end users and manufacturers of CO2 systems in Japan, opening the door for larger CO2 systems to enter the market.
International CO2 component suppliers and domestic system suppliers have expressed increased confidence that the market will grow as a result.
Despite the already widespread use of CO2 in residential and commercial heat pump water heaters (i.e. EcoCute) at the time, Matsuda argues that overbearing regulations were gradually being seen by the HVAC&R industry as a barrier, holding back CO2 use in larger applications.
"I felt the need for the deregulation of CO2, and for the first time submitted a formal request to the High Pressure Gas Safety Department of Japan's Ministry of Economy, Trade, and Industry, as JRAIA, in 2012," he said. "The ultimate goal of this request was to put CO2, an inert gas, into Group 1 with the other inert HFC gases."
Demonstrating safety
Though Matsuda's request was officially submitted in 2012, safety issues continued to be a concern over the next few years.
In 2015, the Japanese Ministry of Economy, Trade and Industry commissioned JRAIA to establish a safety evaluation committee to review refrigeration safety regulations and to conduct a study on deregulation.
The committee cited several concerns, related to the high operating pressure of CO2, including the possibility of explosions if small punctures were found in the piping.
In response, Matsuda and his team conducted experiments to demonstrate what would happen in this situation.
"I explained that both the magnitude of the energy when compressors, etc., rupture and the magnitude of the damage caused by leakage, are not so large when compared with other refrigerants," he said.
After several safety demonstrations and explanations of safety precautions to be taken, deregulation was finally announced.
Matsuda, who was surprised to hear that CO2 was moved directly from Group 3 to Group 1, was relieved to hear that their goal had been achieved.
"Finally, CO2 is able to stand on equal footing as fluorocarbons," he said.
Though the change has taken five years to realise, it seems this is the beginning of a larger shift in attitude among the industry at large.
"From here on out, it is important how the industry including manufacturers and end users take the lead and carry CO2forward," Matsuda said. "However CO2, which until now has been forced to fight an unfair fight, can now compete on an even playing field."