Irish industry to hold ammonia safety conference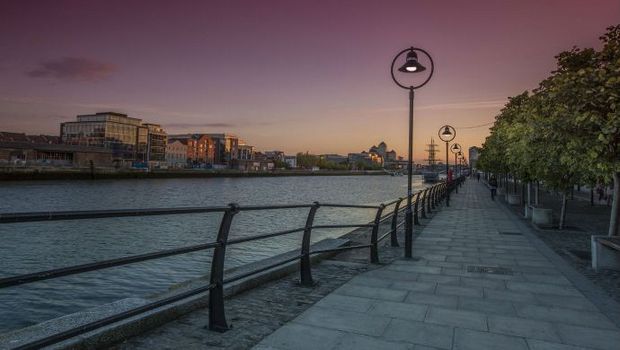 The Institute of Refrigeration Ireland, along with Engineers Ireland, will hold a joint one-day conference on "Safe Ammonia Refrigeration" in Dublin, Ireland on Wednesday, 22 November 2017.
"The aim of the Conference is to raise awareness of the benefits and hazards of ammonia refrigeration and to inform attendees on how best to ensure ammonia refrigeration systems are installed, maintained, and operated safely," according to the seminar website.
The conference is aimed at any professional working with ammonia, including operators of systems, maintenance workers, contractors, refrigeration system designers and technical support personnel, safety consultants, and test and inspection service specialists.
The seven-hour conference will take place in Dublin's industrial district at the Clarion Hotel in Liffey Valley, Dublin 22, Co. Dublin, Ireland.
The event will familiarise attendees with several EU and Irish standards including:
The Irish Pressure Systems Regulations 2012
The New EU Pressure Equipment Directive
European wide

ATEX

Directives;
The revised EU Standard, EN 378-2016
Along with these presentations, the conference will cover leak prevention and how to respond to a leak, including:
Emergency Service Response to a Hazardous Substance (Ammonia) Leak: What to expect from the Fire Service, and what they expect from ammonia plant operators.
Statutory Examination and Inspection of Ammonia Pressure Vessels and Pipework: Examination of ammonia vessels and inspection of pipework under the Pressure Systems Regulation.
Establishing the Integrity of Pressure Systems: Non-Destructive Testing (

NDT

) techniques for ammonia systems.
Ammonia Gas Detection Systems: Implementing an effective ammonia gas detection system – technologies, regulations and selection.
Speakers at the conference include ​Andy Pearson, Star Refrigeration's managing director; John Sheeran from the Irish Health and Safety Authority (a national body in Ireland looking after occupational health and safety); William Magher, haz. mat. specialist and district officer at Dublin South's Fire Service; and Maurice Young from the UK's Food Storage and Distribution Federation (FSDF).
For more information email: cpdtraining@engineersireland.ie.