Illegal refrigerant seized for "lack of documentation"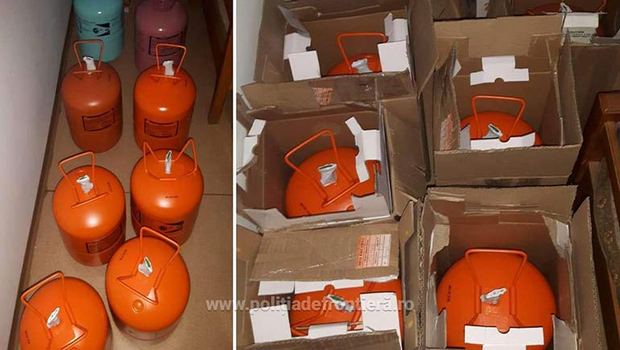 Border police in southern Romania seized 86kg of illegal refrigerant at the Calafat border crossing point with Bulgaria yesterday.
The refrigerant – eight bottles of R134A, R404A and R32 – were discovered following a random check on a minibus driven by a 62-year-old Bulgarian citizen. He claimed he had bought the products from Bulgaria and planned to transport them to Germany to sell them.
The photographs clearly show that the cylinders are illegal disposables and it seems almost certain that the shipment was not part of a legitimate F-gas quota. However, the illegality of these cylinders seems lost on the police – the refrigerant was seized because "it did not have supporting documents and a transport authorisation".