Hydrocarbon manufacturers invest in R&D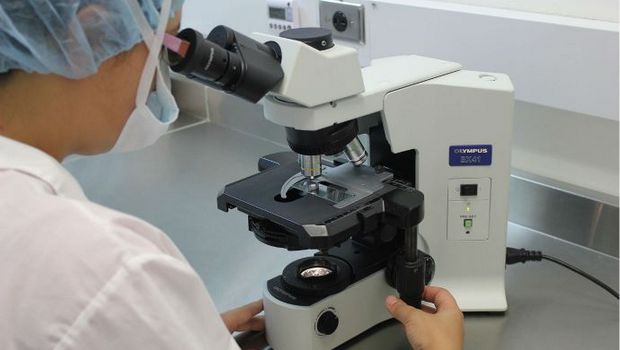 Manufacturers look forward to investing in a climate-friendly future as hydrocarbons become increasingly prevalent in commercial applications.
Hydrocarbons are becoming more widespread in commercial refrigeration, as manufactures recognise the efficiency gains and environmental benefits of these natural refrigerants.
Hydrocarbons have the edge
Mogens Søholm, CEO of German compressor maker SECOP, believes the advantages of moving to hydrocarbons are so significant in terms of energy efficiency and environmental impact that the only conceivable obstacle to their wider uptake is flammability. "But today's technology know-how limits those risks," he said, pointing out that hydrocarbons have been used safely in household domestic appliances in Europe and Asia for decades.
Given the efficiency advantages of hydrocarbons, Søholm sees little reason to opt for new synthetic refrigerants instead. "I don't understand why from a technical point of view, it's not possible to make the jump and choose the technology that has the obvious advantage," he argued.
As for flammability, "some HFOs are also flammable – and they're chemical blends. Hydrocarbons are purely natural. That makes a difference," Søholm said.
Supermarkets are another crucial customers for hydrocarbon systems. Søholm splits the supermarket sector into two philosophies: hypermarkets with big remote systems, where the refrigerant is piped into the store and the refrigeration equipment is housed away from the shop floor; and self-contained, hermetic systems with smaller compressors.
"The advantage of self-contained systems is that they allow you to change the layout of your supermarket," he said.
Smaller convenience stores are becoming increasingly popular. "People don't want to sit in a car and drive 20km" to shop in a hypermarket," said Søholm, arguing that the trend towards smaller, local stores supports wider uptake of hydrocarbon technology.
Søholm cites bottle coolers as another growth area. "For years, this segment has been extremely cost-driven," he said.
Compressor manufacturer Huayi Compressor Barcelona is already investing 80% of its R&D effort in natural refrigerants in anticipation of the switch to hydrocarbons. "In the coming years it is very likely that hydrocarbons will be the only refrigerant used for light commercial applications," said Pedro Olalla, sales executive at Huayi Compressor Barcelona.
"[This year] we expect to launch a new range of R290 variable speed compressors with small cooling capacity for chest freezers and ice cream freezers. We will also be looking to extend variable speed to high displacement compressors in order to have a complete offer," Olalla announced.
Huayi Compressor Barcelona is part of the Huayi Group, which since 2013 has been the biggest compressor manufacturer in the world. It recorded estimated sales of 39 million compressors in 2015. The Chinese branch of Huayi, Jiaxipera, accounts for the lion's share of manufacturing. It has the capacity to produce 25 million compressors annually, thanks in particular to its dominant position on isobutane (R600a) compressors for domestic fridges.
Legislation creating opportunities – worldwide
Regulatory change is fast becoming a primary driver of renewed interest in hydrocarbons. "The F-Gas Regulation in Europe and the SNAP approval (Significant New Alternatives Policy) in the US are reinforcing the use of hydrocarbons. It started in Europe many years ago, and now we see growing interest in the US, and also in China and in developing countries," Olalla said.
"Big OEMs are not even asking for chemical refrigerants anymore. They are only waiting to see hydrocarbon charges over 150g allowed in the market," Olalla insisted.
Lucas Nerud, Managing Director (Sales) at Liebherr-Hausgeräte Lienz GmbH, welcomes the regulatory changes to charge limits on hydrocarbons that have already taken place. "Due to the fact that regulations on the use of combustible refrigerants in those specific target countries have now been adapted, the last few appliances will be converted to isobutane and propane within the next two years," Nerud predicts.
Liebherr was one of the first companies to switch over its entire range of domestic sector appliances to environmentally friendly, high-performance HFC-free refrigerants. "In 1998, we started to gradually follow suit in the commercial sector and became the first company to convert almost our entire range of refrigerators and freezers to refrigerants R290 (propane) and R600a (isobutane)," Nerud said. Now jsut 2% of Liebherr's compressor range works with HFCs and this proportion looks set to fall further over the course of 2017.
Bright future for natrefs
Giovanni Dorin, of Italian compressor manufacturer Dorin, predicts that natural refrigerants, "will be more and more the most viable adopted alternatives to HFCs" in 2017.
Rob Lamb of UK-based Star Refrigeration agrees. "We expect growth in sales of natural refrigerant products including ammonia, CO2 and hydrocarbons as the phase-down of HFCs starts to take effect. Customers are looking for cooling solutions with long-term certainty and natural refrigerants provide this."
John Scherer, chief technology officer for the NXTCOLD CO2/ammonia cascade system, thinks, "end users are becoming aware of 'sweet spots' for natural refrigerant system types in most applications".