How low will ammonia charges go?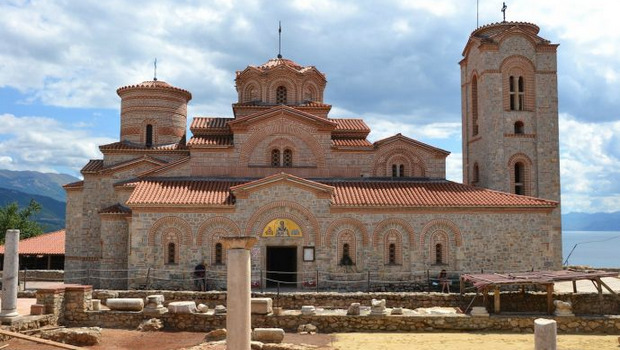 The ammonia charge in refrigeration systems could eventually reach as low as 18 grams per kilogram, expert Pega Hrnjak told a recent conference in Ohrid.
With the development of innovative low-charge ammonia cooling systems heralding a renaissance of this natural refrigerant worldwide, charges could eventually reach as low as 18 grams per kilogram, leading expert Professor Hrnjak told participants in the 7th IIR Conference on Ammonia and CO2 Refrigeration Technologies in Ohrid last week.
The definition of low-charge ammonia emerged as a key topic of discussion during last week's conference of refrigeration experts in Ohrid, as the issue is open to different interpretations. Traditionally associated with high refrigerant charges, ammonia charges can in fact be reduced significantly, according to different case studies presented during the event.
In his keynote speech, Professor Pega Hrnjak from the University of Illinois at Urbana-Champaign, US, gave his account of recent work with ammonia and pointed to where future developments with ammonia are expected.
In his view, the key to promoting innovation with lower ammonia charges is "to clarify the maximum allowable with special precautions, the same as for R290, to provide incentives to reduce charge significantly".
What should be considered low-charge ammonia?
In the absence of an industry consensus, Professor Hrnjak suggested a definition based on three categories, namely:
Ultra-low charge: Up to 2.5kg charge
Very low charge: Up to 50kg charge
Low charge: Up to 100kg charge
Rob Lamb, from Star Refrigeration, said another element suggested by the International Institute of Ammonia Refrigeration is to define low-charge ammonia as those systems containing "the lowest possible charge to ensure stable operation".
Based on case studies presented, Lamb concluded that, "it is possible to reduce ammonia charges to 95% compared to traditional systems, while ensuring stable operation".
For Professor Hrnjak, "it is possible to reduce the ammonia charge to 18 grams per kW (kilowatts) of cooling capacity". This would make it possible to have only 1kg of refrigerant for a 20 kW refrigeration unit.
Chillers, untapped potential for ammonia
Reducing the refrigerant charge could hold the key for ammonia to expand to new applications. Centralised chillers for air conditioning are, in Professor Hrnjak's view, the application with the biggest potential. "We started working on NH3 chillers with hermetic compressors 20 years ago".
By now, he believes the technology could be feasible and implemented in the market. "Ultra low-charge ammonia chillers are an excellent environmental solution, which can operate safely and efficiently," he added.
"The market for chillers is huge compared to refrigeration. A total of US $5bn market", Hornjak explained. "Capturing part of a $5bn market for chillers globally is a good reason to think about ultra low-charge ammonia chillers," he concluded.
The 7th International Conference on CO2 and Ammonia Refrigeration Technologies took place in the Balkan lakeside resort of Ohrid, Macedonia on 11-13 May, under the auspices of the International Institute of Refrigeration. A total of 150 participants attended the event, which combined keynote speeches from experts with technical presentations on work related to CO2 and ammonia systems.