Hillphoenix adds NXTCold low-charge ammonia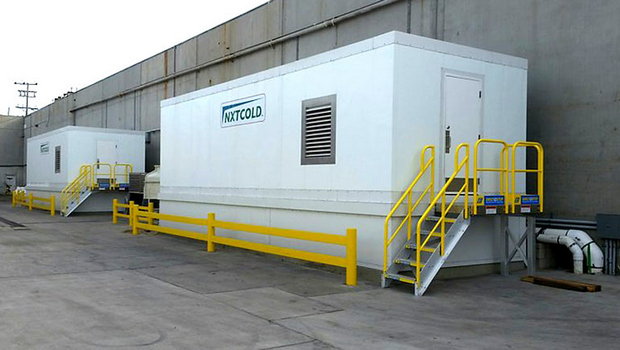 Commercial and industrial refrigeration manufacturer Hillphoenix has added the NXTCold ultra-low-charge ammonia systems to its portfolio.
Developed in 2010 by John Scherer of Los Angeles Cold Storage, a public refrigerated warehousing company, NXTCold's low-charge ammonia technology is said to be ideal for cooler, freezer and blast freezer applications.
This patented technology is available now to Hillphoenix industrial refrigeration customers in North America and Latin America.
"With our manufacturing capabilities and our core competencies focused in the arena of natural refrigerants, this system gives us the ability to add ammonia to our portfolio and deliver more options to our customers and the marketplace," commented David Neu, Hillphoenix' vice president of industrial refrigeration.
With its ammonia charge of only 6 to 8 oz per ton, NXTCold is not subject to the same extensive regulatory controls as large ammonia charge systems.