Heads of Refrigeration Associations Gathered in Moscow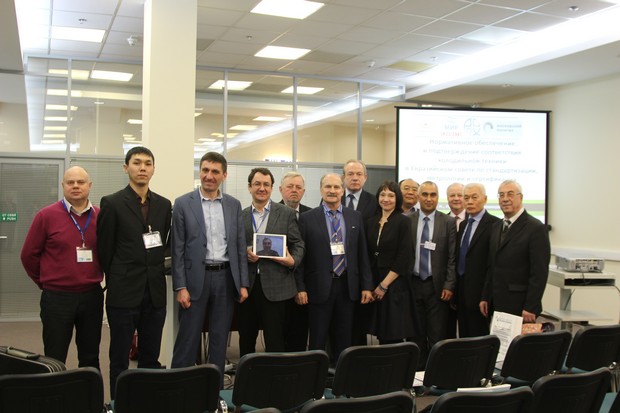 Since February 27 till March 2, 2017, a meeting of representatives of refrigeration associations of Armenia, Kazakhstan, Kyrgyzstan, Moldova, Tajikistan, and Ukraine as well as working groups from Azerbaijan and Turkmenistan took place in Moscow. It resulted in establishing the Interstate technical committee which will help specialists in refrigeration solve their common problems.
The idea of establishing such an organization arose at a Kishinev meeting organized by UNEP, UNIDO and UNDP in November 2016. Then the heads of associations recognized it is vital to cooperate in areas related to training and certification of specialists, legal framework, refrigerants, development of the refrigeration industry, information cooperation, on a permanent basis. It was resolved to establish a Technical committee and time its first meeting to coincide with Climate World exhibition in Moscow.
For three days participants acquainted with key manufacturing and training sites of Moscow, demo projects based on climate safe technologies. On the fourth day they agreed the constant form of cooperation.