Green air-conditioning prize puts $3m up for grabs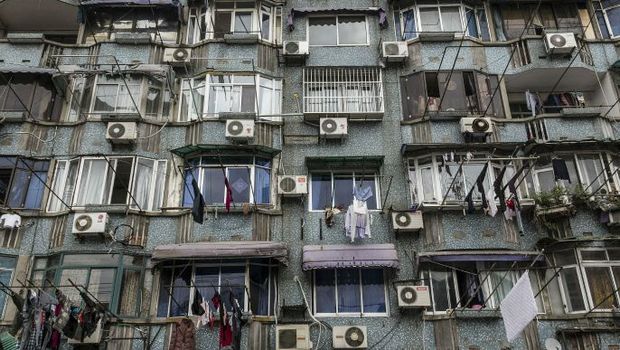 The Global Cooling Prize, which will be launched in November 2018 and run for a period of two years, has put $3 million up for grabs for innovators who come up with green residential air-conditioning (AC) technology.
"We want to incentivize and achieve dramatic breakthroughs in cooling far beyond what policy has mandated, or what the industry has achieved to date, by administering a two-year global competition that calls on innovators across the globe to design and test a residential cooling solution of the future that meets […] stringent technical and economic criteria," the Green Cooling Prize says on its website.
The Prize is administered by climate capitalist group the Rocky Mountain Institute (RMI), based in Basalt, Colorado, along with Washington, D.C.-based Conservation X Labs. The Alliance for an Energy Efficient Economy (AEEE) at CEPT University's Department of Science and Technology in India is also involved. The prize is also part of Mission Innovation's Affordable Heating and Cooling of Buildings Innovation Challenge (run by environment ministries from different countries around the world).
The first round of prize money will reward shortlisted teams who develop a prototype energy-efficient green AC system, with $2m made available to support these innovators. The prototypes will be tested in lab and real-world conditions in India (as its a heat-stressed climate).
"This [new] technology could prevent up to 100 gigatons (GT) of CO2-equivalent emissions by 2050, and prevent 1°C of global warming by 2100, all while improving living standards for people in developing countries around the globe," the website explains.
Once the tests are complete, the winner will get $1m to help them commercialize and scale up manufacturing of their innovative air-conditioner.
"We will drive incubation, commercialization, and ultimately mass adoption of the breakthrough technology, starting in India and expanding to countries like China, Brazil, and Indonesia," the Green Cooling Prize says on its website.
"In India, we have begun to establish a coalition of policymakers, manufacturers, financiers, and major buyers to line up potential investment, advance standards, and secure advance market commitments (AMCs); effectively priming the market for the breakthrough technology," it added.