Global HFC phase down becomes reality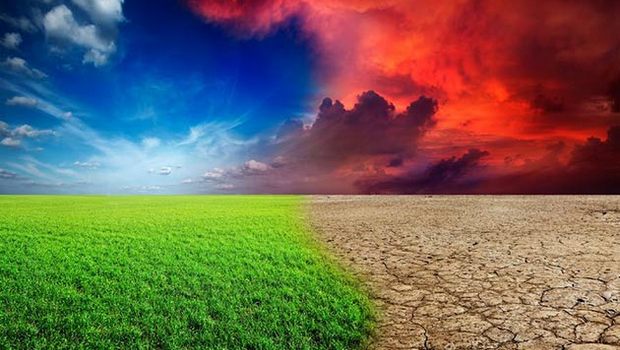 A flurry of countries ratifying the Kigali amendment this week has ensured that the global HFC phase down will come into force on 1 January 2019.
Late on Friday, Sweden became the 20th party to deposit its instrument of ratification to the Kigali Amendment. Those joining Sweden this week included Maldives, UK, Finland, Germany, Laos, Luxembourg, Slovakia and Trinidad and Tobago. Many other countries are said to be on the verge of ratification.
The news has given an enormous boost to environmental leaders meeting in Montreal this coming week for the joint 11th Conference of the Parties to the Vienna Convention and 29th Meeting of the Parties to the Montreal Protocol.
Vincent Baruta, Rwanda's environment minister and president of the historic 28th meeting of Montreal Protocol, tweeted on Friday: "We did it! With Sweden ratifying today, the Kigali Amendment has reached the 20 country threshold needed to enter into force. Thank you to everyone who made this historic moment possible."
The EU's commissioner for climate action and energy Miguel Arias Cañete said: "The Kigali Amendment is proof of the global resolve to tackle climate change and shows what we can achieve when we work together. For Europe, implementation of our commitment will not only help us to meet our climate objectives but will also create new opportunities for European manufacturers of air conditioning and refrigerants [sic]."
The Kigali Amendment was agreed in October last year by the 197 parties to the Montreal Protocol, in order to gradually reduce global production and consumption of HFCs. Developed countries will undergo the first control measures, with a 10% reduction in HFC consumption in 2019 followed by a 40% reduction in 2024. Developing countries will freeze and then start to reduce their HFC consumption starting in 2024. However, a large number of developing countries have already indicated their intention to move more quickly.
Environmental group EIA's US climate campaign lead Avipsa Mahapatra said: "We must celebrate that within a year of agreeing to the Kigali Amendment, we are ready for its entry into force in 2019. However, the real work to ensure that none of the climate benefits are left behind on the table begins now – including ensuring sufficient funding for the next three years is agreed at next week's Meeting of the Parties. The Amendment sends signals to markets but it will take a sustained effort to ensure we have the fastest global transition to the most climate-friendly cooling technology."
Clare Perry, head of EIA UK's Climate Campaign, praised the Montreal Protocol's effectiveness in preserving the ozone layer, said "The ozone layer is now on the path to recovery, a fact that should give us great optimism for the Protocol's expertise and ability to tackle HFCs with the same, and hopefully even greater, effectiveness."
The Kigali Amendment will impose mandatory obligations on all Parties, backed up with a comprehensive compliance regime, including trade measures. Pivotal to its success is a funding mechanism to help the least developed countries to achieve compliance. The executive committee of the Multilateral Fund for the Implementation of the Montreal Protocol is said to have announced this week their contributions to a "fast start" fund to ensure its fast implementation. Private donors are also said to have set up a separate $50m fund to focus on energy efficiency.
The 21 countries who have ratified in date order are:
Mali 31/3/17
Micronesia 12/5/17
Marshall Islands 15/5/17
Rwanda 23/5/17
Palau 29/8/17
Norway 6/9/17
Comoros 16/9/17
Chile 19/9/17
Tuvalu 21/9/17
North Korea 21/9/17
Australia 27/10/17
Canada 3/11/17
Maldives 13/11/17
UK 14/11/17
Finland 14/11/17
Germany 14/11/17
Laos 16/11/17
Luxembourg 16/11/17
Slovakia 16/11/17
Sweden 17/11/17
Trinidad and Tobago 17/11/17