GEA to showcase 'largest range' of NatRef compressors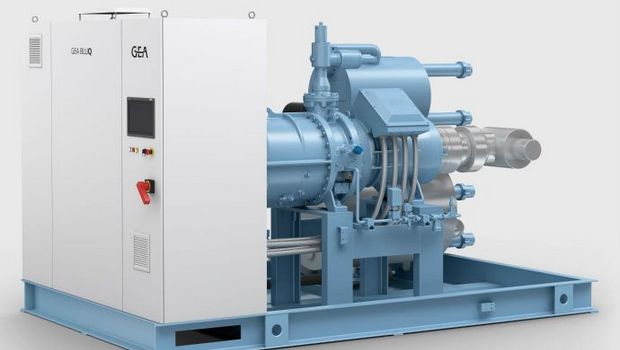 German compressor manufacturer GEA is gearing up to showcase "the largest range of compressors for natural refrigerants" at Chillventa, the world's biggest HVAC&R show. The 2018 edition of the event is taking place from 16-18 October at Nuremberg Messe, Germany.
GEA will display its ammonia heat pump technologies, including the Grasso V-HP (a high-pressure piston compressor models for NH3 heat pumps) and its RedGenium (low-charge NH3 heat pump for sustainable heating).
E.ON (one of the world's largest investor-owned electric utility service providers) decided to install four GEA ammonia heat pumps each with a heating capacity of 10 MW (in total 40 MW), next to a sewage treatment plant and waste incinerator in the harbour area of the city of Malmö in Sweden.
"We started in 2015 and then we got our investment decision in May 2016. We signed the contract in July with Francks Kylindustri [a Swedish contractor specialised in cooling and heating with ammonia]," says E.ON Sweden's Mats Egard.
The heat pumps take advantage of the waste heat from the sewage and waste plants, in the harbour area, to provide heating to approximately 100,000 homes in greater Malmö. Installing the four GEA heat pumps took approximately 14-15 months. Groundwork began in August-September 2016, "and we commissioned the last heat pump at the end of December 2017," says E.ON's Egard (for more on this story, check out the recent issue of Accelerate Europe).
The manufacturer will also show off the BluQ, a low-charge NH3 chiller for air-conditioning large buildings, which was launched at Mostra Convegno Expocomfort earlier this year (March 2018).
"We managed after seven years to produce a semi-hermetic [compact] screw compressor [including an oil separator] for ammonia," Dirk Oschetzke, product manager screw compressors, GEA, told this website at the time. The company said in March that it would field test the product this year.