GEA in deep with CO2 refrigeration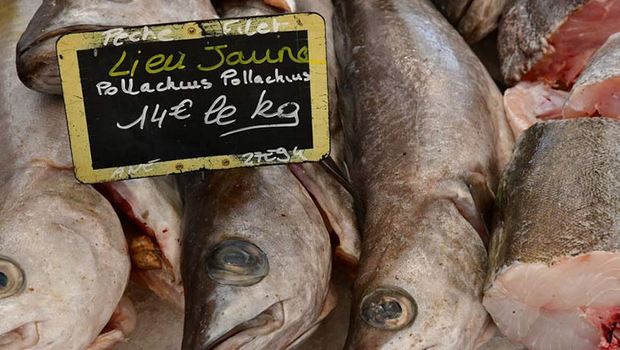 GEA has had further marine success with its CO2 refrigeration systems onboard an Alaskan fishing trawler.
The German manufacturer that last year successfully installed a CO2 system on its first P&O cruise ship, has now fitted a system onboard the F/V Northern Defender, a trawler owned by Seattle-based Global Seas.
The 45-metre Northern Defender normally operates in the Bering Sea off Alaska and returns to port with up to 340 tons of pollock. For the fish to stay fresh during the voyage of up to several days, it is chilled with seawater at 0 to -1°C.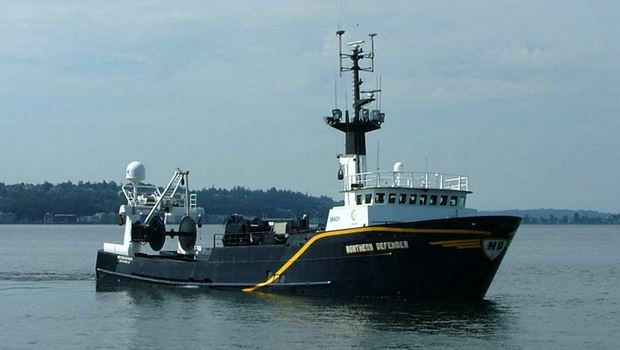 The 45-metre Northern Defender
In 2018, however, the refrigerating plant on the trawler, built in 1979, had become outdated and needed to be replaced by a new, efficient and environmentally-friendly system. The plant builder Highland Refrigeration, also in Seattle, offered the fishing company two solutions based on "natural" refrigerants – an ammonia system and a CO2 system.
"Both are slightly more expensive to buy than a system for a synthetic refrigerant," said Steve Schwitters of Highland Refrigeration, "but if you include refrigerant loss of synthetics, which has to be offset against this, the balance looks very positive – and not just in terms of climate protection.
"The plant is very compact and can easily be made to fit during vessel conversions," he added.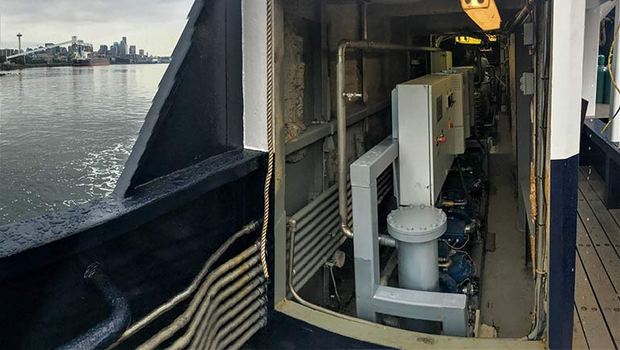 The CO2 plant needed to fit into a small space
The compact dimensions also contribute to its cost-effectiveness. More capacity can be installed within the same dimensions, and the small disadvantage in efficiency a CO2 system has compared to ammonia can easily be compensated for by size, says GEA.
On the Northern Defender for example, there was only a space of 8m long by 1m wide by 2m high to install a refrigerating capacity of 500kW. The new CO2 recirculated seawater (RSW) chiller generator is said to be a perfect fit, largely due to its extremely compact GEA Bock CO2 compressors.
Three semi-hermetic compressors of the HGX46/345-4 S CO2 T type are used here, installed in a row. In order for them to operate efficiently even at partial load, each compressor is equipped with a frequency converter for speed control, also giving extra capacity when run up to 70Hz.
All the components that come into contact with seawater are made of very corrosion resistant, but expensive, titanium. However, the cost is offset by the fact that the expensive components are smaller than on conventional systems.
The system on the Northern Defender mostly operates in the subcritical range. Designing the entire plant for high-pressure operation, along with a flooded type design, is said to offer two main benefits. Firstly, the system is able to cope with almost any operating conditions, from full load in the transcritical range to a lower load near setpoint with simpler controls and no risk of liquid slugging. Secondly, there is no need for some rather space-consuming components such as expansion tanks.
"Equipment reliability and availability were the most important criteria for Global Seas' decision since a breakdown at sea could ruin the catch accumulated over many days," said Steve Schwitters. "Up to now, there have only been a few minor faults. A leaking safety relief valve was found during commissioning, and later one of the frequency converters developed a fault – but neither stopped fishing operations."