GCAP's unusual trade show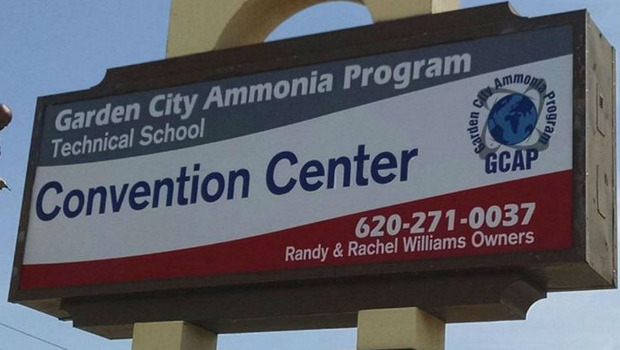 The ammonia training facility is hosting a year-around trade show for vendors and contractors for marketing and training purposes.
Since opening its doors in 2003, the Garden City Ammonia Program (GCAP) has gained a reputation for hands-on training in the art and science of industrial refrigeration, with five engine rooms housing 20 ammonia compression systems at its facility in Garden City, Kansas.
In these training "labs," as they are known, students have the chance to experience real-life situations in what are miniature versions of actual large-scale facilities. Recent equipment additions to the labs include Alfa Laval's U-Turn heat exchanger and Parker Hannifin's Rapid Purge.
This year, GCAP is extending this approach with what it calls a continuous year-round "trade show," where industrial equipment manufacturers and contractors can display their products and services in unattended, 10-ft by 10-ft. booths within a 30,000-sq.-ft. area. In some cases, "cutaways" of products will be displayed. The annual cost for exhibiting is $3,800.
GCAP, which trains 3,500 students annually, including employees at over 850 companies, is using the trade show as a weekly training vehicle. Most students are operators, technicians, supervisors or engineers who work in an industrial refrigeration facility.
Trade show exhibitors also receive complimentary booth space (normally $400) at GCAP's Ammonia Safety Day, an annual regulatory awareness event in Kansas City, Kan.; this year it will take place on June 1.
So far 25 companies have signed onto exhibiting at GCAP's trade show, said Jeremy Williams, GCAP's directing manager and lead instructor. The exhibitors include Temprite, Danfoss, Parker Hannifin, Calibration Technologies, Schambaugh & Sons, Farley's Refrigeration, Cyrus Shank Company, and Bluvas and Associates. The trade show comprises 45 booths, with the possibility of adding 40 more.
Williams sees a dual marketing and training purpose to the trade show. "I think it's a great avenue to take the [student] end user directly to the manufacturer, but they will have direct contact with the people working in and around the equipment, as compared speaking to an engineer or person from corporate."
Although the trade show is focused on ammonia refrigeration, companies offering systems using CO2 are also welcome to join. In addition, as one of the largest training focuses of GCAP, steam boilers, will be on site.
The products on display tie in to GCAP's training program, which encompasses ammonia refrigeration, CO2 refrigeration, steam boiler systems and process safety management/risk management programs. The CO2 courses deal mainly with cascade NH3/CO2 systems; Mayekawa's NewTon NH3/CO2 system, one of the first installed in North America, is on premise.
GCAP plans to create a small-scale division for training students on commercial refrigeration units using ammonia, propane and CO2.
"Although GCAP's focus has been industrial refrigeration, we do currently have some training on commercial refrigeration," he explained. "In the next couple of years, I think there will be a significant transition into natural refrigerants compared to what we've seen in the past. As the industry makes that transition, there is going to be a lot of people that will need training in this area. We will help fulfill that demand."